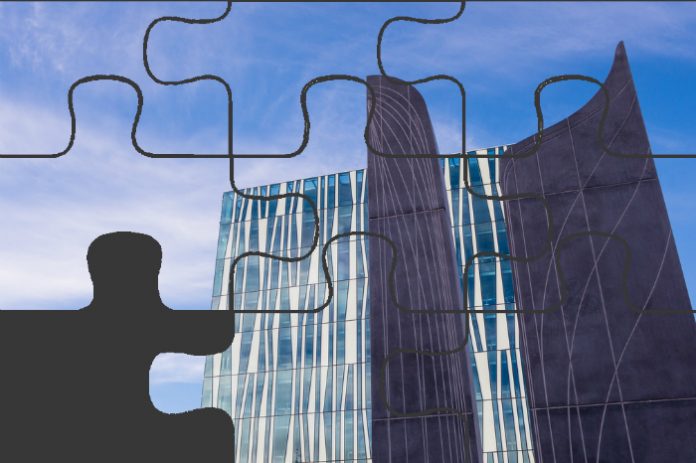 The University of Aberdeen has been using lean methods since 2009 establishing its own business improvement team in 2012. Pat Browne, who heads up the team, explains why finding a good fit, aligned with the institution's priorities, is crucial to directing resources and making a difference.
As lean specialists we've been proactive in staying in touch with our peers. This has made us aware that despite using the same underpinning lean philosophy and hoping for broadly similar outcomes there seems to be no common standard when it comes to ways of operating, reporting lines, governance structures and even in what strategic focus a lean team should have.
We were very fortunate at Aberdeen to be afforded a level of autonomy and a period of time to discover where we might engage with the widest number of people and make the biggest gains.
Maximising impact
Like many lean teams we set up and ran some rapid improvement events to help take forward some projects. After a couple of years we realised that this approach made a big splash in some areas but was never going to change the entire landscape. It also became increasingly difficult to take people out of the day job for a concentrated period for these events, particularly our academic colleagues.  
We had a list of projects on our books and when we compared this to the big strategic things the university was planning there weren't enough synergies.
Rather than creating a whole new portfolio of projects where we could apply change agendas, we decided that we should be more closely aligned to the major projects already under way, or in the project pipeline. This would mean bringing a lean approach to the big ticket items e.g. plans for new buildings, organisational reviews and perhaps most meaningfully, the introduction of new technology supporting transformational change.
Weaving lean practice into a major project
One of the best examples of strategic alignment can been seen in the work we're doing with the new student management system project team. The project is wide in scope and looks to improve the way we interact with students from their first enquiry about studying here to graduation and beyond.
Our team have, over the years, worked independently on projects with similar aims, but too often there would be hold ups in the implementation of change, concerns about unintended consequences or delays in system adjustments. Only by fully lining up with this project can we see the whole picture and truly drive the transformative power of lean thinking to improve the student and staff experience.
Transferring knowledge sustainably
The feedback the business improvement team has received for this project suggest that we have been successful in transferring our knowledge of engagement, analysis and consultation in a sustainable way that will influence the project throughout its lifetime.

Nicki Matthew, student life cycle project director, says our team have also helped to raise the ambitions of project staff.
"They've brought their understanding of lean principles and practice as well as excellent facilitation skills and are working to transfer some of these skills to the wider team. They play a significant and integral role in the project and it's great to see how this plays out when groups of staff understand the potential to make something so much better than would otherwise have been the case."
For a team like ours the downside might be that within such a big collaboration it's harder to evidence the improvements our team can take credit for, the upside is that we're part of something that will deliver big improvements for students and staff alike.  
Pat Browne will be talking about the student management systems project at the Lean HE event at the University of Stirling on 1 – 3 November. More information on the Lean HE hub.