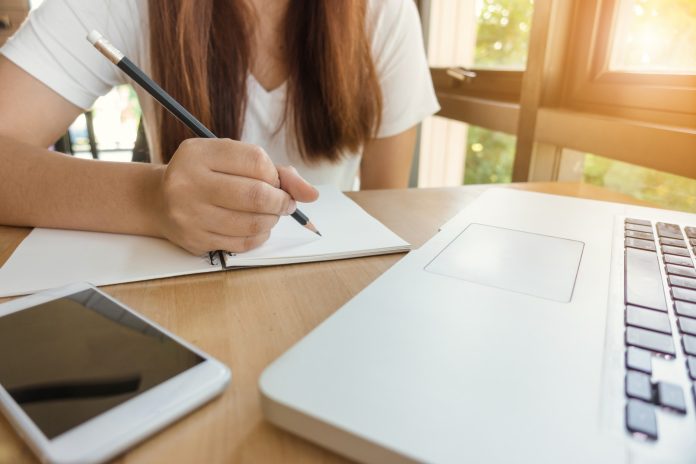 As the debate over the status of international students remains unabated and uncertainties over the likely impact of Brexit still unknown, Vitaly Klopot suggests the use of e-learning as a way for universities to continue having an impact beyond geographical constraints.
It is unlikely to have escaped your notice that on 23 June 2016 the UK voted to leave the EU, so-called Brexit. Without delving too deep into the merits (or arguable lack thereof) of this decision, one of the much debated aspects of the decision is how it will impact upon higher education in the UK. With clarity on the eventual outcomes of Brexit at a premium, many current and prospective academics and students have legitimate concerns about their educational and professional futures.
According to the UK Council for International Student Affairs (UKCISA), in 2015/16, there were 438,010 overseas students studying in the UK, with over a quarter of these (127,440) from the rest of the EU. In the same year, research income from the EU was worth £840 million to UK universities, with the UK receiving more than any other EU country in the most recent grants for scientific research as distributed by the Horizon 2020 programme. Needless to say, it's a nervous time for both providers and patrons of higher education.
Keeping the door open
As it stands, those applying to begin their studies before the exit date – March 2019 – won't see any change in their loan eligibility and fee status. But there is concern that after this EU students will be liable for significantly higher tuition fees and complications with loan applications, which might negatively impact on applications to UK institutes. Some other countries have recognised a chance to capitalise on this. Germany, for instance, has started to conduct classes in English and other languages to attract foreign students who previously might have chosen to study in the UK.
Likewise, the unreliable situation is causing worry amongst academics. Any changes in visa requirements will restrict foremost academics from joining UK institutions. Rival countries could find it easier to acquire the most talented academic minds, which would conceivably diminish the international reputation of the UK's higher education system.
E-learning to the rescue!
Yet, there's a clear opportunity for e-learning providers to grasp the nettle and provide a balm for the irritation of uncertainty. Anxieties over visa applications can be bypassed entirely with online programmes allowing students to gain a valuable UK qualification without having to travel to the country. It is also the case that online programmes are less expensive than their on-campus alternatives, with the added benefit of avoiding the higher cost of living in the UK and the potential complications of adapting to a new country of residence.
Indeed, e-learning is an entirely viable solution to many overseas applicants, EU or non-EU. The relevance of this is highlighted by figures from UKCISA that show the most popular programmes for international students in 2015/16 were law, business, and administrative courses, for which there are already many respected online options to study these subjects.
The attractiveness of e-learning is further strengthened by the ways it meets the truly diverse requirements of students. From short courses and diplomas, to master's and doctoral degrees, the option to study practically any subject in some capacity is available to those who wish to get ahead in their professional lives in ways that best suit their current commitments.
For instance, ongoing proliferation of online MBAs indicates the undisputable demand for career-specific online learning. That many of the world's most prestigious business schools and universities now deliver online MBA programmes testifies to their value to both sides of educational interaction. In fact, the online MBA is a great example of how distance learning can be directed for the specific requirements of each student as they can vary from country to country. Through the many and various specialisation pathways available, from Carbon Management to Luxury Brand Management, the MBA can be tailored for a variety of career avenues to suit the changing expectations of those looking to get ahead in their professional lives without the upheaval of moving to the UK to get a UK-awarded degree.
E-learning has already cemented its position in the education system as an advantageous route for many students. Now, it seems that Brexit has inadvertently highlighted the benefits that distance learning can provide, particularly in response to the concerns the UK's upcoming exit from the EU has prompted.