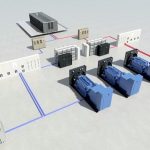 Cloud computing and the co-location of systems and services for data storage can help institutions drive down costs and drive up performance. Jisc provides advice and guidance on selecting solutions and suppliers of cloud and data centre services.
Janet provides advice, services and brokerage for networking, cloud, collaboration and connectivity.
Procurement programme and online catalogue of government approved cloud computing commodity and support services.
Subscription-based legal guidance service for UK HE institutions. Includes help desk and assistance with engaging legal advisers. Operating on a pilot basis, with HEFCE funding.
Includes contractual implications, sharing personal data, ownership and Freedom of Information.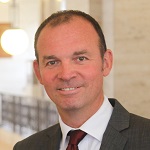 The University of London is poised to build upon its reputation as a significant provider of shared services to higher education, says Chris Cobb, Chief Operating Officer of the University of London.
This infoKit from Jisc explores the potential for shared services in the sector, given the technologies available to support such collaborative activity, as well as the key issues and cultural barriers. Includes reports and feasibility studies, guidance on benefits, risks and models, plus practical resources.