Standard management practices may have more influence on universities' performance than traditionally thought, a report by Bristol University academics has suggested.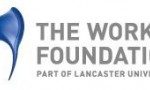 Academics, researchers, practitioners and policy-makers interested in analysing performance in education are invited to attend a two-day academic workshop at Lancaster University to celebrate 25 year's experience in evaluating performance indicators and efficiency.
Subscribe to our mailing list * indicates required Email Address * First Name Last Name Salutation Role Organisation Email Format html ...