ALT
The Association for Learning Technology (ALT) is a professional body representing a network of around 2000 institutional and individual members across sectors whose work involves the use of technology in learning, teaching and assessment. ALT aims to promote communication, research and best practice, to influence policy, and to represent its members in advocating across sectors for the intelligent and effective use of learning technology.
Further information: www.alt.ac.uk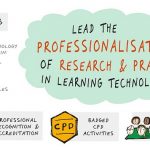 Using learning technology is now part of the job for a growing proportion of the higher education workforce, says the Association of Learning Technology's Maren Deepwell. She argues that recognition for skills in using technology for learning, teaching or assessment is now needed and invites professionals to help develop accreditation of this growing specialism.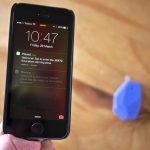 The growing use of smartphones is making micro-location technology more attractive and delegates at this week's ALT Annual Conference 2016 will learn about how it could be used in universities. Ahead of the presentation, Sheffield Hallam University's Ian Glover describes a study he has jointly carried out into the use of 'bluetooth beacons' in higher education.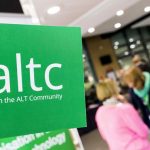 September sees the return of the ALT Annual Conference for its 23rd year. Martin Hawksey explains some of the hot issues preoccupying the minds of delegates and looks forward to this year's event, organised by the UK's leading membership organisation in the learning technology field.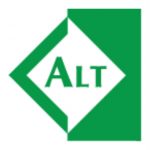 The 15th annual Academic Practice and Technology conference included discussions around student engagement and digital provision and provided an opportunity to expand on ideas that can improve the link between students and institutions. Steve Dawes writes on the Association for Learning Technology blog about how the event showed that there is still a willingness to use digital technology to help students individually as well as part of a group.