UCEA
UCEA – the Universities and Colleges Employers Association – provides members with timely advice and guidance on employment matters pivotal to the HE sector. UCEA's purpose is to support our member organisations in delivering excellent and world-leading higher education and research by representing their interests as employers and facilitating their work in delivering effective employment and workforce strategies. UCEA has in its membership more than 165 HE providers and organisations operating within the UK HE sector.
Further information: ucea.ac.uk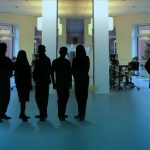 Think human resource efficiency is all about redundancies? Think again. In this post, UCEA's Laurence Hopkins explores a range of ways in which Higher Education institutions are increasing organisational efficiency and effectiveness through their human resources policies.

The challenge of sustaining an effective and flexible workforce will be covered by Professor Sir Ian Diamond in his review of efficiency in higher education. Ahead of the launch of Sir Ian's report, Helen Fairfoul of the Universities and Colleges Employers Association (UCEA) looks at how universities are approaching talent management.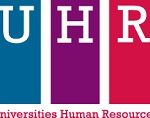 UCEA and UHR have worked in partnership to develop a toolkit on employee engagement specifically for the HE sector. The project was jointly funded by...