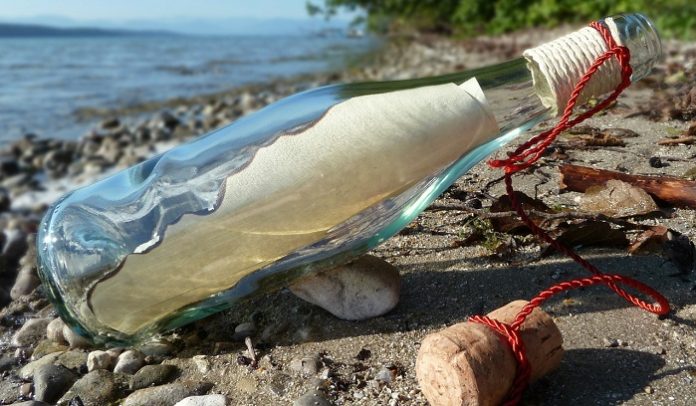 Keeping students informed about life at university is complex but Suzanne Wigley of the University of Derby likes a challenge. She shares what they've been doing to ensure students have the information they need and also reveals what didn't quite work.
One of the ways we try and improve the student experience at Derby is to have a really clear communications approach. We're enormously privileged to have a diverse student body, across multiple sites and modes of delivery. But how to get the messages across to students about our amazing support services, the entitlement to access our personal tutoring system, changes to the regulations?
there was an avalanche of digital 'noise' in their daily lives
Our first discovery while working closely with students, was that there was an avalanche of digital 'noise' in their daily lives. That started off as an inbox rammed with emails from lecturers, library, careers, wellbeing, the students' union, and over time developed into multiple twitter feeds, texts, announcements, TV screens…
That realisation prompted three main questions:
How do we get the right information to the students, at the right time, in a medium they can relate to?
How can we satisfy colleagues from across the university that their message is being heard?
How do we know we've done a good job?
Big questions!
Identifying the issues we faced
The learning environment is changing at pace. Along with the rest of the sector, we've been affected by the introduction of consumer law into higher education through the Competition and Markets Authority, reflecting the increasing marketisation of higher education.
Additionally for us, the introduction of the Teaching Excellence Framework (TEF), a new vice chancellor and pro-vice chancellor with a focus on the student experience, the evolving world of technology, and higher level apprenticeships (the list goes on!) have all led us to fundamentally review our systems, processes and impacts on students.
We wanted to make sure we are able to communicate with students as efficiently as possible, with the right information and at the right time. So, what did we do? 
Asking the right questions
We pulled together a communications group comprising representatives from across the student-facing services which met to determine what messages need to go out to students and when. Feedback from stakeholders such as our wellbeing service about what students were asking about and when, was used to design our communications strategy.
The group met monthly to look across our media outlets to determine what needed to be said in which media so we had a firm basis to start from. Ad hoc messages could then be dealt with more quickly. We worked hard to make sure that those messages were put into 'stories' for students.
Welcome communications: Based on a recent overhaul at Lancaster University Luke Davis offers his top tips for keeping applicants and new students informed
We asked ourselves some key questions. What is it that the student is going through at that point? Could we hang a load of messages together so that we're hitting at the core of where students are at, rather than getting a message out that ticks a box for us?
Most of our messages go out in our monthly e-newsletter and through our social media channels. We redesigned our student intranet, creating an area called 'news central' to actively put messages into student spaces and we are continuing to develop this.
Sounds great! Sorted! Not quite.
Top level stories
We did all the right things. A student runs our communications board, and students designed and wrote content for our new intranet. We used feedback from students to create top level stories on the intranet, using focus groups and personas to test their relevance. 
However, these stories had lower hit rates than we expected. Why? Because, when we analysed students' behaviours, we found that they preferred to do keyword searches which took them to the content they were after instantly, perhaps because they are all so used to the way Google and YouTube work.
Student intranet 2.0
we want information pushed to us in a really easy format at the point we need it
We're now working on a newer student intranet but we'll go in with that learning ringing in our ears. Students are like most of us – we want information pushed to us in a really easy format at the point we need it – which clearly we can't anticipate for each of them.
We'll make sure we work really closely with students again. We need to consider that they use lots of different technologies, but some use none. Maybe we could use more paper communications. Also, we need to keep tabs on the next big social networking site in case we can bring that into our strategy.
Ultimately, those big three questions I mentioned earlier remain but they flex and change over time (as do government and institutional priorities). That means we, and the technologies we use to answer them, have to as well.