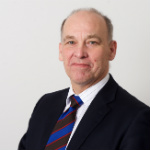 More and more universities and colleges are looking at the potential for shared services to deliver efficiencies, says Steve Butcher of Hefce.
Rather than managing and delivering activity in-house, they are using a service provider, who will often deliver the same services to other institutions. The economies of scale can deliver real savings. Shared services can also bring about a step change in the quality of delivery. The introduction of Cost Sharing Groups will only increase this trend.
Both savings and quality improvements are 'must-haves' for institutions in an increasingly competitive world with rising student expectations.
So what are these shared services, and who offers them?
The first and obvious point to make is that shared services come in many shapes and sizes. The second is that they are not a new idea. Some of the collegiate universities argue, with some justification, that the central university acts as a shared service, and that we can point to an illustrious higher education shared services tradition going back many hundreds of years.
In more recent times some of the larger shared services we all recognise, such as UCAS, had to start somewhere before developing into the fully functioning national services we see today.
At the other end of the spectrum, we have two neighbouring institutions, one of which offers a service – such as financial accounting or procurement – to the other, often on a cost-sharing basis. In between, we see services which do not cover the whole sector but which nonetheless have a large penetration. The use of the NorMAN out-of-hours desktop support service by forty or so institutions is a good example.
But is this it? All I've described so far is ways in which institutions can work together to achieve efficiencies by sharing. Can provision by commercial partners also be described as shared services? The answer is that it can. If more than one institution uses a service, and costs are reduced for all of the participants, then we have a shared service – wherever it comes from. There are many examples of this in the sector.
The Cost Sharing Group VAT exemption may make 'in-house' shared services more attractive, and I will discuss this further in another blog post.
However, for some services commercial providers may well have the tools and expertise to be able to make a hugely attractive offer. If so, institutions should consider using these providers. And, if costs are reduced by other institutions making the same decision, so much the better.
Steve Butcher is Head of Procurement and Shared Services for Hefce
More about shared services at Hefce