Scotland's higher education efficiency programme has fulfilled almost all of its targets, just two years into a three-year plan.
A report summarising progress on the one and three year targets, which were set in 2012, praises the sector's support for the initiative and its commitment to efficiency.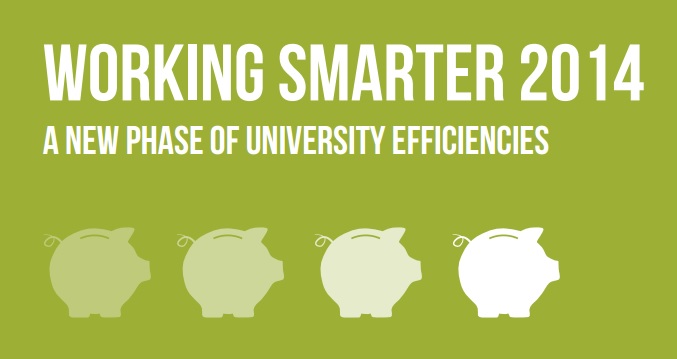 Working Smarter describes how Scottish universities have hit ambitious collaborative procurement targets which now account for some 35% of validated recurring spending in the sector.
Scottish universities also created one of the first cost sharing groups in the UK enabling universities to run full shared services without attracting VAT.
Shared services
Other achievements included a sector-wide resource to support new shared services in information services, including ICT and the creation of a climate change commitment for Scottish universities and colleges.
To build on this success, the Universities Scotland Efficiencies Taskforce has revised and refreshed its efficiencies plan, with modified workstreams and a new programme of work up to 2017.
The taskforce is now under the convenership of Professor Sir Ian Diamond, Principal of the University of Aberdeen who also chairs the UK Efficiency Monitoring and Oversight Panel.