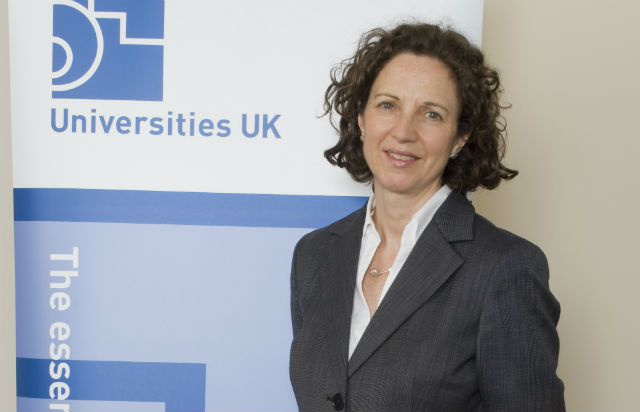 Efficiency is not about cuts but improving productivity and impact, Universities UK's chief executive Nicola Dandridge told the London Universities Purchasing Consortium on Thursday.
In a speech to the conference focusing on efficiency, Dandridge praised UK higher education's achievement in maintaining financial sustainability and levels of capital investment, in spite of some very challenging times.
Decisions taken over a number of years had given universities the capacity to support continued investment in facilities and infrastructure, and in enhancing the student experience.
Prudent financial management has provided a margin for reinvestment that helped the sector offset a "very significant drop in capital funding" after 2009-10, with investment forecast to increase, she explained.
"This is good management," continued Dandridge. "I think this shows that it is only because our universities have been able to respond to the changing environment – with efficiency a central part of this – that they have been able to continue investing in our nation's future."
But she warned that there are limits to how long universities could continue to do so without greater investment, adding that universities need to use the successes and evidence of good management to make a case for more, not less funding.
Dandridge said efficiency must be taken seriously for its own sake and not just because "someone may be watching".
She said that by helping to ensure that universities make the most of resources, they can do what they are best at – teaching and research.
"Being effective as a sector has helped to propel us to the very forefront of global higher education," she said.
"Efficiency has long been one of the ways in which we have managed to compete internationally, in spite of a comparative lack of public investment… We will continue to evolve to meet new challenges."