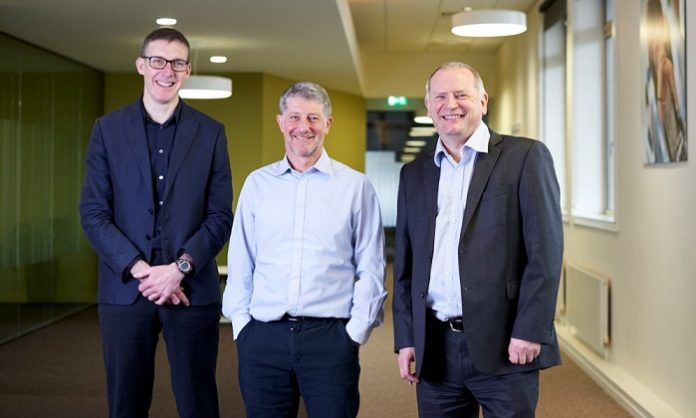 The M5 group, made up of Jisc, HESA and the QAA, recently formed to help create long term solutions to the issues being faced by universities. Dr Paul Feldman, chief executive of Jisc, explains how the partnership will work.
In education and research, our sectors have a long history of pooling resources and ideas to thrive.  There's something rather special about the way we've been able to do that, even more effectively than industry in many cases.  Only this week I was reading about a global research project involving the University of St Andrews, where I earned my first degree, which is bringing researchers from around the world together to examine how to maximise Europe's shared raw materials. As a sector we definitely 'get' the power of collaboration.
At the same time, universities and colleges are having to fight harder for students and funding.  Differentiating themselves from the competition is one way of attracting both, but because of the pressure to maximise every penny spent engaging in collaboration with similar, different and commercial organisations not only offers new opportunities but actually makes a lot of sense.  
Jisc is itself a real success story of that shared service model which can be seen through the Janet network – just one example where we are able to offer the benefits of working at scale, through the power of co-operation.  This is why last month I was particularly pleased to announce our collaboration with two other forward-looking organisations, the Higher Education Statistics Agency (HESA) and the Quality Assurance Agency (QAA).
Obviously, when you're acting purposefully with other bodies, you're always looking to capitalise on what you have in common while retaining the distinctive qualities and know-how of each partner.  HESA is the recognised source of trusted data on higher education in the UK; QAA safeguard the public interest in the quality and standards of UK higher education, while here at Jisc we are the not-for-profit organisation for digital services and solutions. Certainly, we share many of the same customers and members already.  We also have established work in common, for example a joint project between Jisc and HESA to develop a business intelligence shared service for UK education, and our ongoing work with QAA on improving digital literacy among staff and students.
All three of us want to use this partnership to not only create efficiencies and improved services for higher education, but to work together to help create long term solutions to the issues being faced by universities.
We also share a geographical closeness in the south-west of England which does make working together that bit more straightforward.  So the formation of the M5 group is going to celebrate our long history of working together, and make us even more effective for our customers.
Of course, co-ordinating our efforts only makes sense if it delivers some kind of added value for UK education. I really do believe that our three organisations are greater than the sum of our parts and that learning from each other will result in a greater pool of resources for our customers in higher and further education.  And where possible we'll also do that at better value, so it will cost less for the sector.
It's a model for efficiency we've seen work so many times for Jisc, and for the colleges and universities we serve, so I have no hesitation in giving my full support to our new M5 group.  I look forward to updating you further as our shared priorities emerge.
Dr Paul Feldman is the chief executive of Jisc