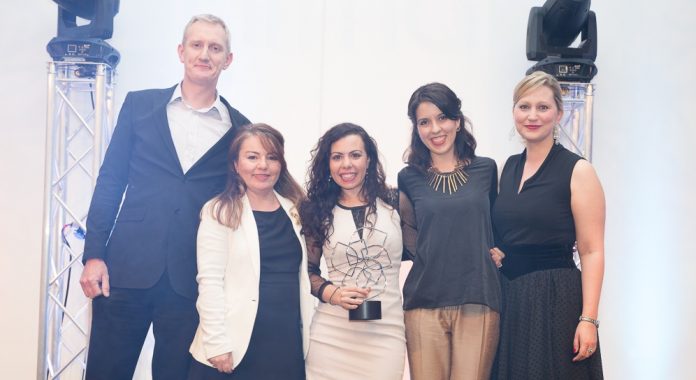 The London School of Economics' (LSE) research development team's success in increasing the percentage of large research grants from 46% to 75% earned it team of the year at this year's ARMA awards. In this blogpost
Peter Broekema and Aygen Kurt-Dickson describe how a series of
changes in research support boosted researchers' success rate in
larger and more prestigious funding schemes.
LSE is one of the biggest recipients of research funding in the social sciences and humanities in the UK and Europe. LSE's main research policy focuses on maintaining research excellence, therefore research support systems should help with this.
New approach and skills
One possible strategy was to focus on research income and success rates by submitting more proposals to external funders. However, the research development team (RDT) decided to develop a more innovative strategy. This meant moving from a reactive to a more proactive approach and focusing on the most prestigious grants instead of increasing the number of applications as a whole.
The RDT identified that this approach would require new skills. The substance of the changes was creating new roles, changing the focus of others and increasing the size of the team.  Led by the deputy director of the division, the team now has:
Two research development managers (RDM), who work with academic departments to develop overall funding strategy and provide tailor-made training;
Six grant application managers who focus on the content of proposals and building deeper relations with academic departments;
A business partnerships manager who actively develops connections with businesses.
Among the changes, the team integrated tasks that go beyond the everyday work on project proposals, such as active lobbying for the importance of social sciences research.
Introducing the PRE model
This shift to an improved model of research support required a new terminology.  Together, the new approach, skills, and the continuous development of both are now described by the term Portable Research Ecosystem (PRE).
The idea is, that like in an ecosystem, academics and professional staff are interdependent and create projects and proposals together. An ecosystem can only flourish and grow because of new varieties and ideas. This requires an open attitude and mutual understanding of each other's roles and responsibilities.
Ideally, RDT staff need to be involved in development of research projects and researchers need to be active in the development of training programmes. The P of the PRE model explicitly embodies our will to share, disseminate and use these best practices elsewhere.
Results
Statistics show that the new strategy and model is obtaining the results we sought. Instead of submitting more applications, LSE academics are successfully applying to prestigious – often large – funding schemes that support excellent research.
In the past three years the percentage of these type of prestigious grants went up from 46% to 75%.  Targeting the European Research Council in particular has been a success, rising from one successful application to around 20 successful grants in the past three years and research awards have risen from £22m in 2010 to £39m in 2015.
What have we learnt?
Keep on innovating, reflecting and sharing

Keep the focus on maintaining quality and research excellence instead of grant income

Invest in research support by focusing on the combined skills of the team and come up with different roles in the team

Identify skills needs from academics for securing strategic funding so that we can design tailor-made seminars
Peter Broekema is grant applications manager and Aygen Kurt-Dickson, research development manager in the research development team in the research division at LSE.