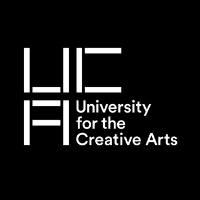 When a new academic management structure was embedded at the University for the Creative Arts, a collaborative initiative was launched to support staff to achieve positive cultural transition.  The outcome was a package of resources including a toolkit to guide staff through significant organisational change.
The human resources team led a holistic, strategic review and identified proactive solutions to support staff, managers and the organisation through transition and change.
Working collaboratively and creatively to produce the innovative solutions contained within Navigating Your Pathway Through Transition initiative which consists of:
A proactive, collaborative online resource – Your Transition Toolkit
A suite of support and development solutions
A selection process based on a variety of assessment techniques.
The initiative was designed to enable and empower individuals to take ownership and responsibility of their own pathway through change.
The value of this approach has reached far beyond helping people with their CV and preparing them for selection process. It has sought to and achieved 'buy in' to a new structure and way of working and embedded UCA values and behaviours into day to day practice.
A dynamic resource, it can be used and changed to match the needs of the organisation at specific times of change.
Feedback constantly informs change to 'Your Transition Toolkit'.  As 'Your Transition Toolkit' is always available as a web resource, staff can access it at any time and in any place where they have use of a computer and internet connection. It is viewable on smartphones and tablets and can also be accessed via the UCA mobile app.
Taking ownership of their own career development has had a positive impact on the way staff have engaged with future changes.
The Assessment Centre approach to selection is being embedded within UCA's recruitment and selection policy. Evaluation of its use will continue to ensure validity and reliability. It will become an integral part of the way that UCA selects staff to ensure the right people are recruited for the right roles.
The concept of the 'one stop shop' developed for 'Your Transition Toolkit' has been applied to other initiatives, specifically the UCA Staff Induction, which is nearing final implementation.
Compulsory redundancies were minimal.
Many staff have chosen to access the support for future career opportunities – working towards a true lifelong learning culture
Transition toolkit contact: Sara Jackson