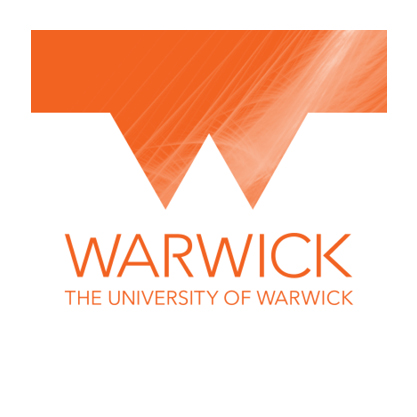 The University of Warwick helps its students to find work and re-invests in their employability and post study success via the Unitemps recruitment franchise model.
Back in 2011 Professor Ian Diamond highlighted in the Efficiency and Effectiveness in HE report the example of the University of Warwick's franchised temporary staffing service Unitemps. He pointed to both the considerable savings and revenue generation opportunities the on-campus, online recruitment service provided. He also predicted that the model (established in 1997) would grow consistently as more universities realised the significant benefits it offers, both financial and reputational.
As we go into 2014 Professor Diamond's predictions have been more than borne out. There are now 10 universities with established Unitemps franchises on campus, combining so far to deliver significant VAT savings on an annual expenditure of £25m+, significant uplift in revenue generation through the supply of staff to local business and helping thousands of individuals find all kinds of work.
The real value of Unitemps lies not only in the financial and operational benefits it gives to franchise owners but also in the real difference it makes to the wider student experience, finding and managing worthwhile employment for thousands of students every day helping them develop demonstrable additional skills and attributes which can aid future employability.
The growth of this unique HE franchise model has been gaining speed since it's re-launch in 2011. The Unitemps team has taken time to consult their peers throughout UK institutions in overcoming operational and cultural concerns around the model. Questions around initial investment, individual institutional 'fit' and also the long-term horizon have been addressed so that Unitemps is now a compelling solution in the crucial area of student employment and employability.
And just as importantly, students greatly value the ease and security of finding and completing work through their very own on-campus provider. As Mariah Loukou who studied for her BSc in International Politics says:
'I started working for Unitemps during my final year of my studies. I actually had my first job through Unitemps! Being part of Unitemps not only gave me the opportunity to represent my university in prestigious events such as UCAS Fairs, and the Chancellor's Dinner, but also gave me the necessary work experience to enter the job market. I consider the last year of my studies as the most interesting one because of Unitemps. I did not only earn some extra money, but I also made new friends that otherwise I wouldn't even meet.'
The main points of benefit to institutions have been:
an enhanced student and campus experience

significantly enhanced student employability

practical help for student finances

a ready-made, professional, working solution by the sector

avoid the cost, time and voyage of discovery setting up a similar service without Unitemps support

internal supply becomes VAT free with potential large savings on external agency spend

an efficient, legislatively compliant service from one central point

the opportunity to drive a revenue stream to plough back into the campus and students
Key lessons learned revolve around the the mitigation of a large element of risk when trying to do something similar in isolation. By working with Warwick that risk is largely removed. Indeed Unitemps have worked with those that have tried and failed, largely because the world has changed and the concentration on student value, the pressure on budgets and therefore the need to drive revenue streams makes Unitemps much more compelling than any existing practice. Institutional control and the overall community approach are what matters most and the Unitemps model has been grown to fit that need.
As Unitemps Director Paul Brewster points out, 'It's a big step for any partner establish a Unitemps but once they realise the year-on-year benefits they gain it makes it a far easier decision.'
Historically we've focused on the operational and financial aspects but institutions are just as interested in the tangible difference a wholly owned employment service can deliver to the wider student experience. The reputational aspect of Unitemps is increasingly the biggest reason our model makes sense to our peers'.
To complete the circle the University of Warwick points out just how powerful a vehicle each can be if partners do as they do with revenues generated – directly re-investing in student employability and post study success. The focus on the student and the maximising of opportunities by them is at the very top of the whole agenda in this space for the University of Warwick.
And it doesn't stop there. The success of Unitemps has now led to the University of Warwick launching a fresh approach to executive search and selection with SearchHigher – a highly experienced recruitment team offering a dedicated service to HE in recruiting to specialised and historically expensive to fill executive roles. Mark Holleran of SearchHigher sums it up when he says 'our overall goal is quite simple – to provide a by the sector for the sector solution that delivers significant financial and brand benefits in every instance'.
So, Professor Diamond's predictions for the Unitemps model are being realised, with other ideas coming out of it as well. With institutions and students alike deriving considerable benefits such thinking offers an interesting way forward in the modern HE recruitment landscape.
Nick Brian is Franchise Relationship Manager at Unitemps.