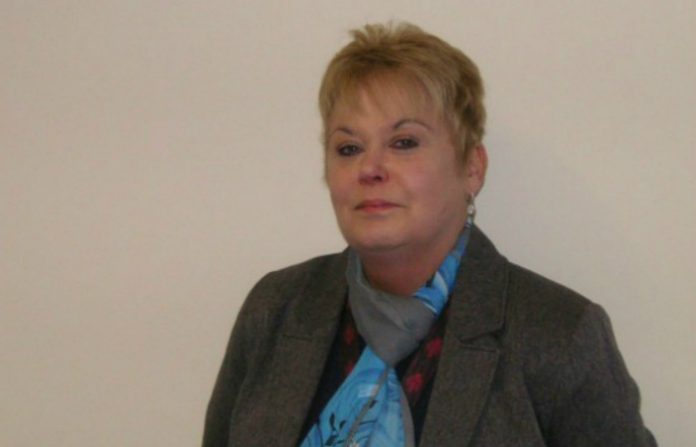 Alison Holmes, director of procurement at Durham University, talks about the important role of procurement in a higher education institution and why it should be seen as a strategic function.

What's the one thing you like about your job?
The huge variety of the work, with the opportunity to work at a strategic level within a world class university.
What would you say is distinctive about the way you manage procurement at Durham?
Procurement within Durham University is seen as and managed as a strategic function. I report directly into the University's Executive Committee and lead a team of professional procurement staff who deliver an efficient and effective, value for money service.
I operate a Category Management structure based on a Strategic Sourcing Strategy. The Procurement Service is a central service, and we have excellent relationships with all our key stakeholders and end users in all departments.
In addition we actively input to National HE and Regional Purchasing Consortia initiatives to drive forward service improvements. I am actively involved in the development of HEPA [www.hepa.ac.uk] – the Higher Education Procurement Academy, my Deputy Director is a member of the BUFDG Professional Procurement Group, I am a member of the Procurement England Ltd (PEL) Advisory Panel and also a member of the Board of the North Eastern Universities Purchasing Consortia.
In what ways does your team support the efficiency effort at your institution?
We undertake all procurement in an efficient and effective manner, with clear Service Levels and Key Performance Indicators. We undertake whole life cost procurement, looking much wider than just the price. We don't just measure savings, although our savings achievement are significant (circa £3m per annum), we also measure cost avoidance achievements, service improvements as well as social and environmental improvements.
We also undertake Contract Improvement Plans with all university contractors. This means that we don't just "let and forget" contracts, we continually improve contracts throughout their lifetime. Our contract management processes are well defined and key to our contract improvements.
Why would you say procurement is important?
Professional procurement is key to achieving value for money, driving forward improvements, managing risk to the university and delivering significant benefits in terms of service delivery, managing suppliers, supporting the University strategy – and achieving greater collaborative procurement as required by the Diamond Review.
Of course I recognise that not all institutions organise procurement as we do at Durham but I do believe that what we have achieved contributes to procurement being recognised by senior management as a strategic activity, and demonstrates what can be achieved.
In order to demonstrate the effectiveness of the Procurement Service in Durham, I had a Maturity Assessment undertaken in May this year. The results were excellent, we achieved an overall score of 83% which is a Superior Performance – we were the first institution to reach this level on a first assessment.
The assessors stated that we had "recorded a score very comfortably within the top quartile of procurement capability assessment, this represents an excellent score and is amongst the very best scores recorded within HE and within the wider publicly funded sectors generally". As a result of this we have developed an action plan for further improvements and aim to achieve a score of 90% at our next assessment.
What about developing awareness and skills?
Staff development is key to our success. 10 staff are MCIPS qualified, 9 staff are NVQ3 qualified and our admin staff are Btec qualified. In addition to formal qualifications we undertake skills training through HEPA, CIPS, Achilles and the Leadership Foundation for Higher Education.
As well as regular internal skills and update training, we run a programme of staff training courses as part of the University's regular training course programme and a clearly developed and targeted Supplier Development Programme.
In order to promote what we offer, we publish updates called 'Buy-In' in the University's regular 'Dialogue' publication and use our eProcurement system to deliver specific information. We also take part in all of the University Staff Information Fairs and at the annual Environment Fair. We never miss an opportunity to promote what we do!
What's on your to-do list?
At the moment we are continuing the roll-out of our eProcurement system; we do this on a phased basis so that we can work closely with our end users. We are busy working closely with our colleagues in the Computing and Information Service on a major service improvement project called 'New World' which has some significant procurement requirements.
We are also refining the category management structure to ensure that it is fit for purpose. I am currently updating the Procurement Strategy and preparing departmental plans for the period 2014-19 in preparation for the next planning round.
We are also preparing for the impending changes to the EU Public Procurement Regulations which are due to be finalised any day now. As soon as the details are known we will be training the staff so that they fully understand the changes and the implications for us as public sector procurement professionals.
Any hopes and dreams?
I am currently looking forward to spending 10 days in San Francisco in December (I always take my main holiday in December), although before that, as well as working, I will be stage managing a pantomime production of 'Rapunzel and the tale of Rumpelstiltskin' with the local junior theatre group that I work with, which is hard work but great fun.
Alison Holmes is Director of Procurement at Durham University