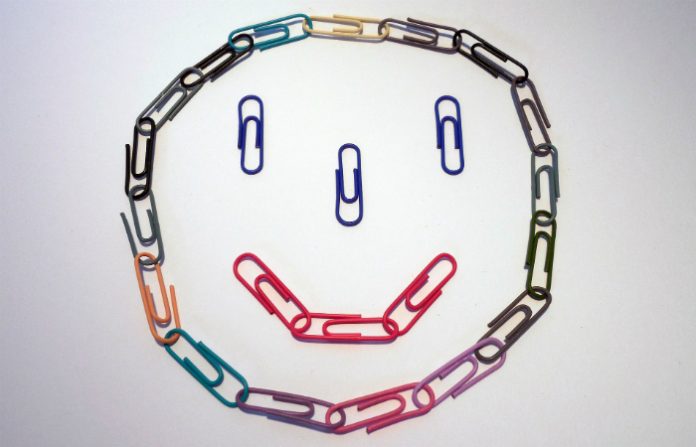 Academia and social media are slowly making friends. Some institutions are even finding it's making collaboration more efficient – and fun – by improving communication. Mike Ewen from the University of Hull shares the story of how a small group of social media enthusiasts in East Yorkshire has spawned a UK-wide collaboration network.
In 2013, a group was set up across the university for people interested in social media. At the time there was lots of pockets of enthusiasm and great activity happening across campus and we wanted a way to bring this together. The group initially met three or four times a year for a very informal, open-style meeting where we shared successes and hints and tips for developing our use of social media. The group developed quickly and soon had more than 50 active members. It was a great community for personal development but also in driving forward the use of social media both in student support and in teaching and learning.
Slack has allowed us to build relationships within the group and engender a community of sharing and development
However, it wasn't until we started using an online communication tool, Slack, for continuing conversations outside the meeting that the group's purpose really began to take shape. For a while we had been exploring different ways of keeping in touch outside meetings – LinkedIn, SharePoint to name just two. None of these had really taken off and we were aware that large group email shots were not ideal.
Flexibility and a sense of fun won the day
On Slack, people can opt-in to channels when relevant to them or can be invited in if specific conversations demand. You can have open channels for general conversations or private channels for project work. There's also the functionality for direct private messages and to integrate apps such as Google Drive. Following an in-depth review (including full SWOT analysis) Slack became the front-runner. Although similar in functionality to many of the other available products, it was Slack's flexibility and sense of fun that won the day. It is based on collections of conversations organised into topics known as channels.
For me, the biggest benefit of Slack is that it feels like a social media platform!  For our use this is really important. It promotes confidence and forms a social community that is very fluid.  We encouraged new sign-ups (we're up to 105 members) to use a clear profile picture and I set it to show real names rather than usernames so we could begin to put a face to the people running departmental social media feeds. We are starting to see this community develop and it's been great to see people using the channels in their own way. And of course there are the gifs, the endless gifs…
Improving communication to boost support
One reason for promoting a communication tool was to enhance how the departments support each other especially around sharing each other's posts. With this in mind we have a Retweet Requests channel where anyone can post requests for, yes you guessed it, Twitter retweets (or other forms of posting). Previous to this people would have to email me with such requests and I would circulate this to the group. Slack has allowed us to talk directly to each other and speed up the whole process. We are seeing a positive rise in reach and interactions with this. One colleague shared the analytics for a post that she had added to the channel (shared on March 13th) and you can see the impact retweets from fellow departments had. Big win!


Following the success of Slack within the university group, I rolled it out with our growing UK HE Library Social Media group. This is a collection of people working at institutions across the length of the country. Slack has allowed us to build relationships within the group and engender a community of sharing and development. We are looking to expand this group and if you are interested please get in touch.
A few thoughts on things to consider when setting up Slack:
Get your notifications sorted – Slack is designed to reduce emails (which it does) but it can also lead to your phone/tablet/desktop being overloaded with pings and pop-ups!
Get everyone talking – Slack will only work if people engage. We managed this by running an initial large group training session where we introduced Slack and set up several discussion points that people then continued online. As the discussions proved interesting, people naturally came back to interact with the community.
Slack offers three membership options with a range of features. We have been able to run our group using the free account but it is worth exploring the different options available.
Make it fun – use some of the apps (giphy for example) to allow users to experiment and enjoy themselves – this'll bring them back.
Have a purpose – the main focus for our group is the Retweet Request channel. This gives the group purpose and leads to conversations on the other channels.
If you'd like to know more about how we're using Slack just get in touch!