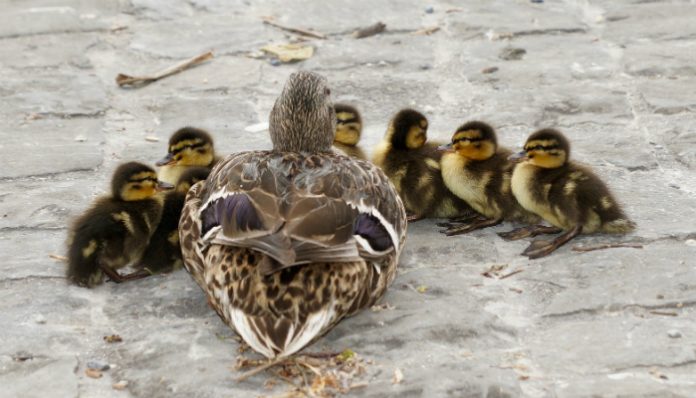 The government's target of three million apprenticeships before 2020 presents an opportunity for businesses to develop their workforces to deliver creativity, innovation and growth. Sarah Tudor of Staffordshire University explains why it is using apprenticeships to bridge the region's skills gaps.
With the apprenticeship levy underway, increasing numbers of businesses are reviewing their workforce plans for the short, medium and longer term.
Staffordshire University is based in a region which is enjoying a renaissance; its new enterprise zone, City of Culture bid and ambitious plans for strategic and economic growth in both the city and county, are providing businesses with increased confidence about future prosperity.
These developments, alongside the implementation of apprenticeship reform, are encouraging businesses to invest in higher skills as a mechanism to address skills gaps and to deliver growth plans.
Why degree apprenticeships can help Staffordshire
The region has a high number of SMEs (a large proportion of which will not pay the apprenticeship levy) and a low prevalence of higher-level skills compared to other regions in the UK. The recent consultation on the industrial strategy has highlighted the significant role that skills will play in addressing the UK's regional inequities and delivering economic growth to enhance international competitiveness.
The region's characteristics mean it is important that the university offers apprenticeships from levels four to seven and where appropriate, delivered in partnership with further education and private partners. Progression from level three courses will drive up ambition and deliver a pool of talent to address immediate skills needs in the region.
THE BENEFITS GAINED FROM EARLY ENTRANCE INTO THE MARKET HAVE ENSURED THE UNIVERSITY IS WELL POSITIONED TO RESPOND TO APPRENTICESHIP REFORM.
In the last three years, Staffordshire University has developed its reputation for apprenticeship development and delivery, employer engagement and for supporting parts of the HE sector with readiness to engage with the agenda. Along with six other universities – Teesside, Chester, Hull, Salford, Leeds Trinity, Sheffield Hallam, Liverpool John Moores and Nottingham Trent, colleagues have developed a strong support network to navigate the complexities of the apprenticeship development, delivery, implementation and management. This group has been invaluable in providing an avenue for cross-sector collaborative discussions to resolve issues and share good practice.
How we structure our apprenticeship offering
At Staffordshire, a central service leads on the development and understanding of complex funding rules, policy developments and funding reform in the 'hub'. The 'spokes' in the hub and spoke model are the academic teams: quality enhancement and standards, finance, admissions and student services, course administration, corporate information, business development and marketing.
Each contributes to a steering group which provides a governance structure to oversee apprenticeship implementation.
In 2016 the group approved an expansion plan to deliver a target which will see apprenticeships represent 15-20% of Staffordshire University's annual new student intake, a huge growth trajectory from a standing start in September 2015.
Five things we've learned from creating our degree apprenticeships programme
Executive-level interest, engagement and support is required to drive the agenda
A university-level steering group with input from all academic areas and all services with an interest is crucial
A plan for growth and development is required to provide clarity on where initiatives are focused e.g. which academic schools? Which employers? Which regions?
Employer (and trailblazer) engagement drives academic interest providing reassurance and evidence of market demand
LEP engagement is critical to understand regional priorities and address identified skills gaps
Staffordshire is now one of the largest university providers of higher and degree apprenticeships. The early market entry and decision to deliver in a range of subjects including health, business, engineering and IT have enabled the university to face head-on the challenges of Education and Skills Funding Agency registration, contract management, performance management and the integration of apprenticeships into business-as-usual.
The university is now delivering more than 200 higher and degree apprenticeships including health (assistant practitioner), mechanical engineering, IT, and management. We are currently in the process of recruiting to digital technology, chartered manager, network engineer, operations/department manager and chartered legal executive apprenticeships, and have the following new apprenticeships among those going through validation:
Academic professional
Cyber security technical professional
Financial services professional
Healthcare science practitioner
Manufacturing engineer
Registered nurse
Police officer
Social worker
Software engineer
As an all-encompassing business support mechanism, we also offer businesses expert advice and guidance on the impact that the introduction of the apprenticeship levy will have on their business. Our 'Don't Be Left in the Dark' campaign to raise awareness of the levy and aimed directly at business leaders, has provided us with a way of simplifying the complexities of the levy for non-levy-paying and levy-paying businesses alike.
Apprenticeships have presented the university with challenges and opportunities in equal measures. The challenges, none of which has been insurmountable, have on occasions led us to question whether a smoother route to delivery could have been found by learning from others who have trodden the path before.
This said, the benefits gained from early entrance into the market have ensured the university is well positioned to respond to apprenticeship reform. The wider benefits of employer collaboration far outweigh the challenges brought about by development, delivery and quality assurance in a developing policy environment.