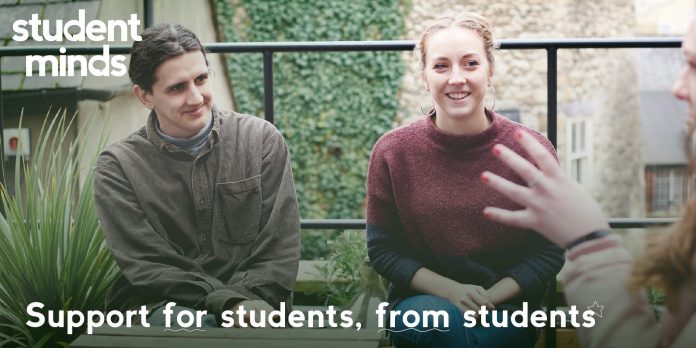 As our Student mental health and wellbeing series comes to a close, we look at Student Minds and UMHAN (The University Mental Health Advisers Network) University Mental Health Day 2018, the National Campaign sponsored by Unite Students, aiming to bring university communities together to speak freely about mental health.
University life can be a very positive experience for many, a recent YouGov report found that 27% of students identified themselves as having mental health problems, the main issues being depression and anxiety, demonstrating a need for students to have access to effective support services during their university life to help them succeed in graduating.
The first year of University can be very stressful, there is a lot of change, moving away from support networks, starting a new life away from home, living in an unknown area and being alone.  The feeling of isolation can impact mental fitness, alternatively, a sense of community can really boost mental health, and it is important to build a sense of community around the campus, amongst staff and students.  Raising awareness of the support networks available to people, to increase participation and reduce incidences of self-harm and suicide.
University Mental Health Day is a national campaign to encourage people to speak freely about mental health within their communities, bringing staff and students together, raising awareness of the support that is available, to encourage people to speak out when they feel they need support.
Student Minds aims to encourage people to take part in creating a healthy higher education community so that everyone within it can thrive.  UMHAN and Student Minds are working in partnership for University Mental Health Day and the day is being sponsored by Unite Students, a leading student accommodation provider.
"We know that community is key to mental wellbeing; being a part of a community can promote a sense of belonging and reduce levels of isolation together with opening up pathways to accessing support. At Student Minds we want all in Higher Education to thrive as we all have mental health and therefore we all have a role in creating a healthy community. There has been rising concern about the wellbeing of students from parents, university staff, students themselves, and government, with recent stories of students either leaving university or tragically taking their own lives in the media, but we believe that UMHD 2018 sends a real signal to all students, that mental health is about all of us, that universities are increasingly committed to doing more to tackle the challenges and build community, and that a range of help is available when we need it."  – Rosie Tressler, CEO, Student Minds
"University Mental Health Day 2018 highlights the powerful impact that the University context can have on student and staff mental health and wellbeing. UMHAN encourages University leaders to adopt mental health as a strategic priority and take practical steps to enable all staff and students, when well and when unwell, to thrive and succeed." – Dan Doran, Chair of UMHAN
With the theme being "Community" the campaign aims to:
Improve student and staff awareness of support and promote a sense of belonging.
Improve understanding among students and staff of the role the environment and community can play in protecting student mental health.
Raise awareness of the specific challenges students face with regards to support for their mental health and influence education institutions and health providers to work collaboratively so all in higher education can thrive.