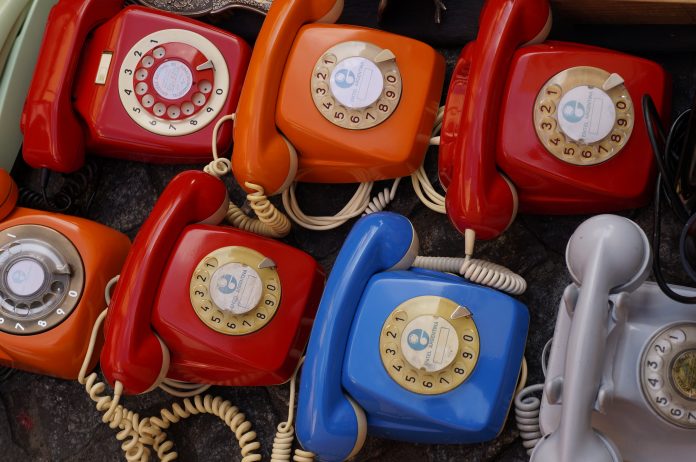 In the last of our Student Mental Health and wellbeing series, this blog focuses on Nightline, a student support service run by volunteer students, which provides help during out of work hours.  We look at why these support services are much needed and which steps that can be taken to set up a Night line on campus.
Students have so much on their minds these days, some might have financial worries caused by tuition fees, loans, rent and bills.  Others can feel the pressure of expectations we put on ourselves, or they can find it difficult to cope with the pressures families and university work put on them. The aspiration to be successful can add further burden, and because success can mean different things to each individual, this in itself can cause problems, especially when the student's opinion of success may differ from their family's view or from that of their peers and lecturers.
But current studies have other concerns as well. Some students might feel anxious about their career and employment post-degree, and worry whether they would get their dream job, or whether they will have to take on a job they don't want to do, while they pursue the dream.  For first year students there is the added emotional pressure of leaving home for the first time, and moving to a new area with no friends or family to support them. While for some students, being at university can be a very positive experience, for others it might not be.
Research shows that pressures for students have increased over the years. For example, statistics from the Mental Health Organisation's Fundamental Facts About Mental Health 2016 report  shows an increase in students identifying themselves with mental health problems between 2008-2009 and 2013-2014.
Further research results in the YouGov study of British students showed that 27% of all students felt they suffered from mental health difficulties, with depression (77%) and anxiety (74%) being the highest causes of concern, clearly demonstrating the need for support throughout the university journey.  The study also found that students are becoming more aware that mental health is as important as their physical health, which is very positive news.  This may suggest that they would seek help and support if they felt they needed it.
Student Mental Health Support Services
There are many available student support services, local and national, who offer a range of resources, from self-help to counselling on campus. In this blog we review a few that can offer help during time of low emotions.
On line resources such as the NHS Mood Zone offers tips and advice to boost mental health, self-help and treatments and shares other people's stories, helping people to understand that they are not alone.  Easily accessible for students at all times, on line, with stress busting tips, techniques to reduce stress levels and ways to feel happier.
Students against depression offers advice, information, resources and shares student experiences, and personal stories of how low emotions can be overcome.  Students against depression recently collaborated with Student Minds to provide the Positive minds course to give students the skills to help them work through their emotions to improve mental fitness.
On line, self-help resources providing students with a better understanding of their emotional wellbeing are very helpful resources, but sometimes talking to someone can be more beneficial.  Night time can be the time people feel at their most vulnerable and is quite often when hearing a voice at the other end of the phone can help the most.  Speaking with people who understand your situation is reassuring that you are not being judged and that they genuinely understand what you are going through.  It can also feel a lot easier to speak to a stranger than speaking with someone you know and people can open up freely knowing they will never meet the person on the other end of the phone, and this can put them at ease.
Nightline Association
With more than 40 Nightlines across the country, serving over 100 universities, Nightline provides a service to students when they may feel at their most vulnerable.  They are an organisation which is run by students, for students. Nightline offer a safe space to talk freely, a confidential, anonymous service which is non-directional and non-advisory, supported by student peers who can relate to the pressures callers are feeling, without judgement.
Having a fellow student to speak to about their troubles can be of great benefit to them through their university journey.
Students share their experiences with Nightline at https://www.nightline.ac.uk/:
"Having someone who is a student so understands the types of issues that students face … Didn't feel so alone by being able to talk to someone."
More Nightlines across university campuses would mean that the number of students who could access to the support they need would increase.  Are there students on your campus who would like to get involved and set up their own Nightline to help their fellow students?  Are you a student who would like to set one up?  If you are, grab a team together, it's a lot of work and a team of you would make the work load much easier to manage.
Setting up a Night Line is a big commitment, but if you, or anyone you know are interested here are a few steps the organisation asks you to follow first before getting in touch:
Contact your university AND your Students Union to gain their support with the setup project. Support from both is essential for any Nightline to set up.
Read our Setup guide and begin working through the first steps. In particular, begin thinking about the policies you and the SU/Uni want for the Nightline.
Once you have completed the above steps then you are ready to get started. Contact our Setup team and they'll be able to assist you the rest of the way.
Further details can be found on the webpage https://www.nightline.ac.uk/