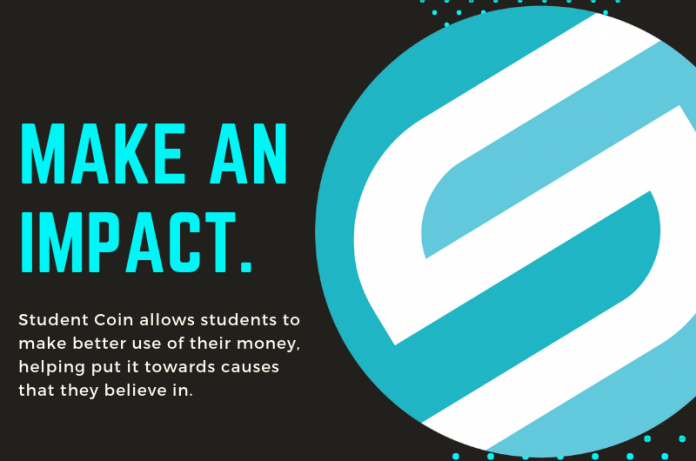 Earlier this year Ben Stone, university student, introduced the Student Coin, sharing his experience as a university student, demonstrating that there are opportunities outside of a course that could assist career progression and personal achievements.  In this blog Ben explains where the business is now, shares their app teaser and introduces their Initial Coin Offering (ICO).
Student Coin is a company that has been setup by students, to serve students. I started the company in my first year of university and it was incorporated into my second year, since then I have built up my team and started working with members from Seratio Ltd.
I am currently a third-year student studying Business Entrepreneurship at the University of Northampton, I have always had a passion for finance, banking and money management, blockchain is something relatively new to me.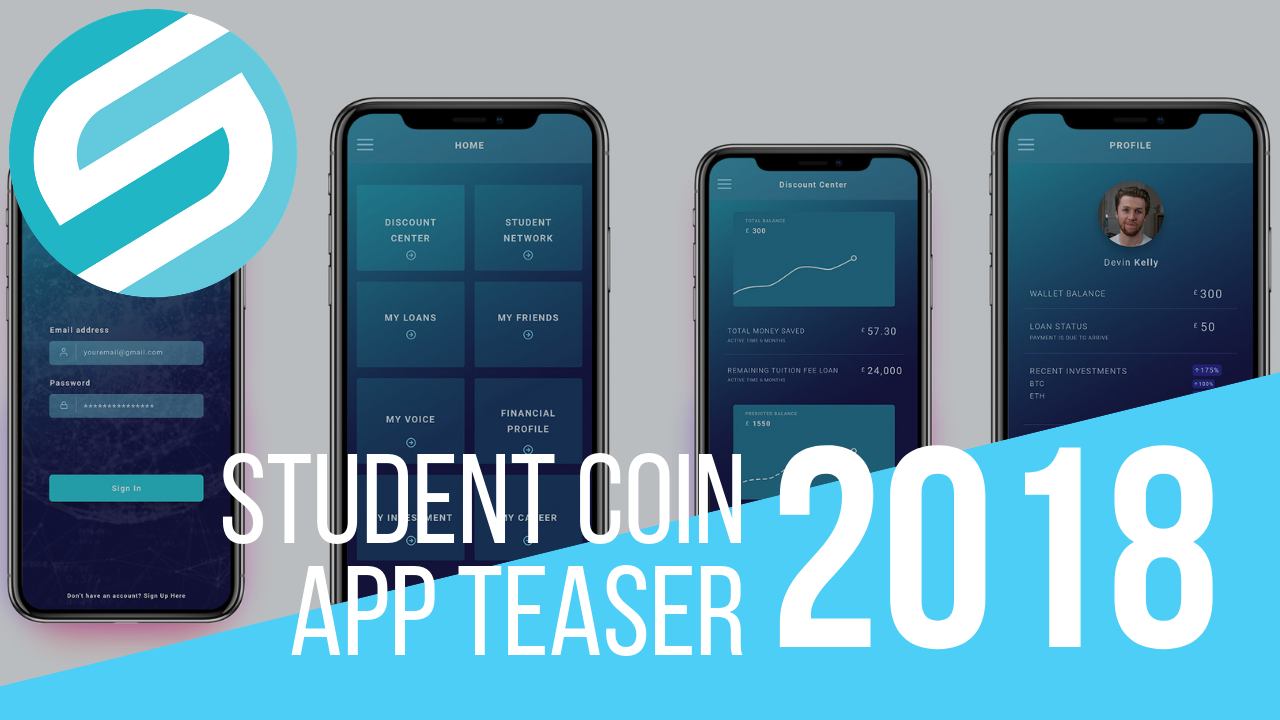 Moving forwards as a company, we are developing the SC App prototype, this will allow us to sign on retailers who will be using the platform to access students, distributing discounts and offers. The SC App will be a simple to use payment process, allowing students to save money without the need to search for the best price, offering money management and much more. We are not just about saving money, but also allowing students to grow whilst at university, giving them their voice back, taking back control over their education to help them achieve their potential.
As education can be stressful, then with the app, we want to allow students to make the most of their time at university, every student goes to university for their own reasons. Being a third-year student myself, I want to make sure that I am making the most of my connections whilst at university. In the past it has been very hard for students to network with people outside their organisation, the SC App will ensure that they are able to access every opportunity available to them.
University can put extra stress on students and their families and we want to allow students to have easy and transparent access to mental health support, that may be in the form of the AI Bot, local university staff or fellow students. The first six months of university can be very stressful for students, moving away from home, living alone for the first time and living in an unfamiliar environment.  It is so important for students to care for their mental health throughout their university life to avoid issues from developing, or to cope with them in a manageable way, when issues do surface.
As Student Coin, we want to ensure that our stakeholders are kept informed about all our plans, both present and future.
Blockchain technology, offers transparency and we want to extend that throughout the whole business, both our staff and students are our priority, ensuring that our staff feel they have the appropriate support to deliver our vision to the students.
The Student Coin ICO is now active, this allows us to get people involved. As a company, we are mainly focused on students, and we want to make sure students are benefitting from the work we are doing. But as students ourselves, we know, that money is not generally something that is available for such things as investing, so we have also approached business investors to assist with funding until the app is live on the market.
When the app does go live on the market, we are very confident that the networks we have now, would be able to quickly gain students support in the UK and then a natural progression is to move into Europe with the international students, and eventually America and China.
Research shows that with over 2 million students studying higher education in the UK alone, over 19 million students studying in Europe and just under 20 million students in America, there is potentially a massive market available to us, who have been ignored over the years.
Student Coin is here to unite students, use collective power of all students to demand a better service and prices.  The SC App will be the connection between students and their educational potential, giving them greater control over their money, future education, empowering them and giving them new money.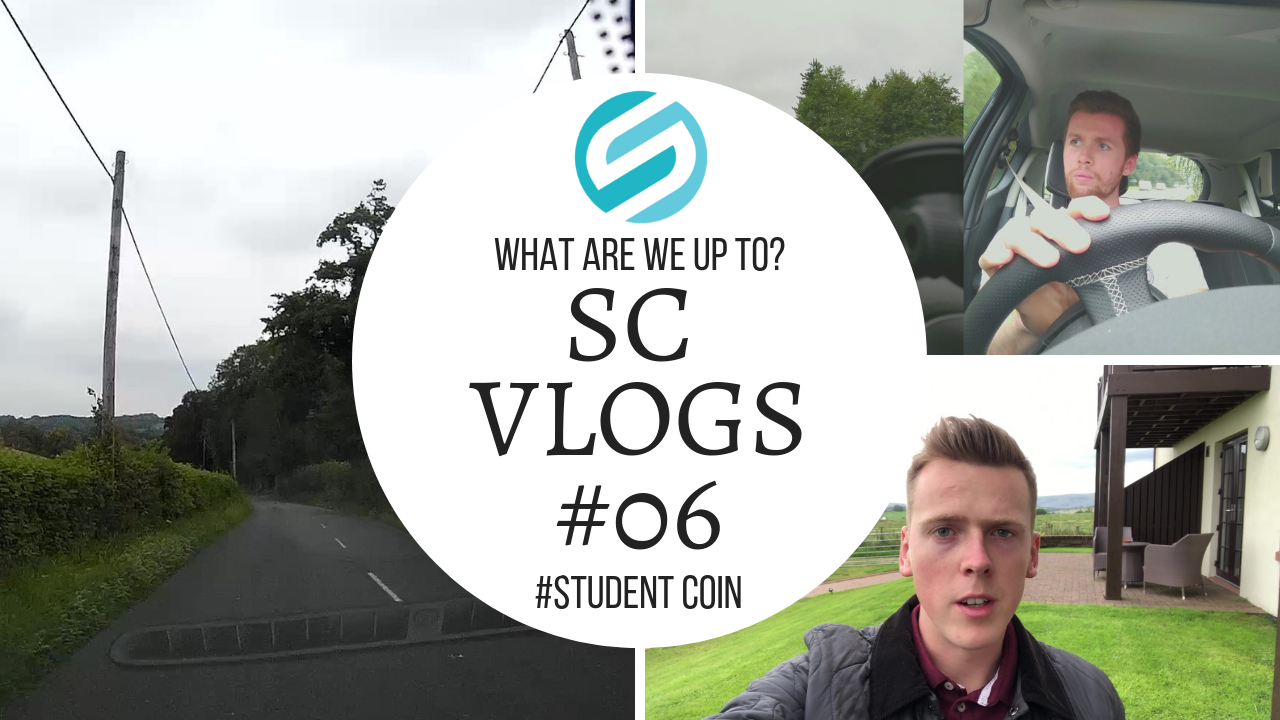 These are not final plans, as they will evolve based on the adoption rate and the demand for our service. The educational environment is constantly changing, and we must make sure that the SC platform can do the same. Keeping the app relevant and engaging for both the students, educational institutions and the retailers.
Facebook
https://www.facebook.com/StudentCoins/
Twitter
https://twitter.com/student_coin
YouTube
https://www.youtube.com/channel/UC5X7QGP2fsh1m9cZfI6Yvsw
LinkedIn
https://www.linkedin.com/company/student-coin/
Instagram
https://www.instagram.com/student_coin/?hl=en
Pinterest
https://www.pinterest.co.uk/studentcoin/
Telegram
Website
SBH Website