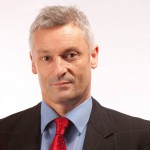 The Diamond review of 2011 clearly flagged procurement as an area with potential for achieving efficiencies and value for money. In advance of the publication of the second efficiency review in February, Nick Petford looks back at what the sector has achieved.
It's now well over three years since Universities UK's Efficiency and Modernisation Task Group, chaired by Professor Ian Diamond, set out its recommendations to improve and enhance the higher education sector. It was published at a turbulent time for the sector, in the midst of a recession, falling governmental budgets and the cap being removed from tuition fees. From a political point of view, it was clear that we had to demonstrate we were taking positive action to improve efficiencies in the industry.
Crucial to this process has been reviewing our procurement processes. As a sector we are in control of £10bn worth of purchasing pounds annually, which is the second largest part of a university's budget after pay. Demonstrating that we are spending this money wisely and efficiently has never been more important.
In 2013, Universities UK launched Procurement UK to take forward the recommendations from the Diamond review and drive the procurement agenda. As the chair of Procurement UK, I am pleased to report that we have already made great progress. Collectively and as individual institutions we have modernised the way we are working, we have come together to collaborate and share best practice and procurement has become a topic of conversation across the industry.  Here are just some of our achievements:
Driving change
A difficulty that all procurement officers face, regardless of their industry, is that their work can often go unrecognised outside of their departments. An important focus for the higher education sector over the past few years has been helping to make procurement a topic that reaches the Vice Chancellor's office, as well as the wider senior management teams.
Through my role I have also had the satisfaction of meeting with numerous senior management team members, who have been able to provide impressive updates on the steps that they are taking to change and enhance their systems. This enthusiasm is also evident from the plethora of articles and case studies that feature on this site every week.
This increased emphasis on efficient procurement has already delivered considerable savings. For example, the most recent report from HEFCE, the efficiency measurement model (EMM) survey for 2012-13, showed that through arranging lower prices, improving the quality of the goods and services procured and improving processes the industry made £153m in procurement efficiencies in 2012-2013. This is a substantial increase from the £132m in 2011-12.
It has also been great to see the increase in the number of institutions participating in this survey, which was up 20% from the previous year. Tracking and sharing our progress is an incredibly important part of what we are trying to achieve.
Collaborating for success
Increasing our collaborative spending was one of the key recommendations of the Diamond review and for obvious reasons. Aligning our purchasing decisions, where possible, will increase our buying power and ensure greater savings. It's also an area where we have set ourselves a significant target – to increase the amount of collaborative spending to 30% by 2016.
Through discussion and insights we have been able to 'upskill' both within the procurement team and at a senior management level.
As a sector,we are already making great strides in reaching this target, with numerous examples of institutions coming together, as well as spending through purchasing consortia. A recent report commissioned by a collaboration of HEFCE, British Universities Finance Directors Group, procurement professionals and purchasing consortia showed that institutions spent over £800m in total through purchasing consortia in 2012-13, resulting in £46m in efficiencies. Collaboration has also increased at a local level, with the survey demonstrating that expenditure of more than £295m was made through local collaborative purchasing arrangements in 2012-2013 – a fantastic achievement.
I think we have also made a massive step forward in sharing our experiences and knowledge over the past couple of years. Through discussion and insights we have been able to 'upskill' both within the procurement team and at a senior management level. This increase in collaboration and communication has been invaluable for our progress as a sector.
Building our knowledge
Of course, the procurement conundrum is not going to go away. It is something we will continue to work on for the foreseeable future and, as such, we have a responsibility for ensuring that all our future leaders are as prepared as possible. As a sector, we have come to recognise that understanding procurement and its strategic importance requires training and development for non-procurement employees as well.
Through the Leadership Foundation's courses we have been able to incorporate a procurement and efficiency element to its future leadership courses to help ensure senior level managers understand how procurement can help to develop stronger universities for the future. This proactive approach will mean teams across institutions have the right skills to continue to improve our institutions.
Considering social
Finally, I wanted to mention the progress we have made to incorporate social value considerations into our procurement processes. This has been a major focus in the public sector through the Social Value Act (which is currently being reviewed) and I think we can be proud of the example we have set. Social procurement is something that universities across the country are consciously pursuing – recognising the benefits it will have to our institutions as well as the wider community.
Of course there is more that can be done and I want to work even harder in 2015 to demonstrate the benefits of including social value in the procurement process and the positive impact we can make on our communities.
A great 2015
Going into 2015 we are in a fantastic position. We now have the structures in place to ensure collaboration and the sharing of information. We are also improving the training of our key people and making sure that our results are being demonstrated to the people that need to know.
However, there is more to be done. Our 2016 collaborative purchasing goal is fast approaching. Personally, I would also like to see us increase our commitment to procuring socially.
So as we start to look at our plans for 2015, let's continue to be ambitious and challenge ourselves and a year from now we will be celebrating another year of success.
Nick Petford is the head of Procurement UK and vice chancellor of The University of Northampton