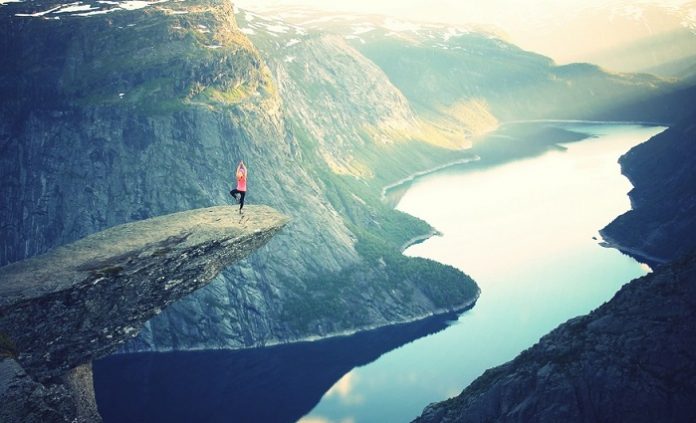 In one of the craziest weeks in the academic calendar, Rosie Niven talks to higher education professionals involved in the clearing process to discover efficient ways of coping with the increased pressure.
If you thought last year's clearing was hectic, this year's is going to be even more so if predictions in the media are to be believed. The lifting of the student number cap and a trend towards students leaving their decisions later than previously mean that more are likely to go through the clearing process compared with previous years.
Fortunately, universities are responding by introducing more customer-focused, technology-driven systems to deal with peaks in enquiries after A-level results are published.
Some are introducing paperless systems to make the process more efficient and responsive, including the University of Derby. Gurjit Nijjar, assistant registrar for admissions, had already experienced a paperless clearing system at her previous university and was keen to see Derby adopt this when she joined in September 2013.
Three clicks
"We didn't just want a paperless system," she explains. "It had to work with just three clicks. We came up with a blueprint and it was so detailed that the IT manager could see what software was needed straight away."
The idea was to build a system that worked for students, clearing staff and academics. The clearing system that was used up to summer 2014 was effective, but didn't deliver on experience and data quality expectations explains Nijjar.
"Previously, we were based in the same building but on different floors with student ambassadors acting as runners going between admission staff on the hotline and academics. But we didn't have enough runners and it was easy for confusion to occur."
Call allocation
Under the new system, when a call was received by the main hotline it would be allocated an electronic tag ticket number, details were entered at that point by the tele-operator. The call was then transferred to the relevant admissions tutor who brought up the applicant details on screen through the call transfer system. A focused conversation followed regarding suitability for a place/offer. The academic had a maximum of three clicks to make to process an invitation to interview, offer or decline.
The system was based around software called Zen Desk, which was introduced to the staff that would work on clearing in a series of training sessions. It would offer academics much more timely and accurate reporting allowing decisions on accepting a student to become almost instantaneous. For the applicant, it meant that they did not have to repeat  information and received a decision/response swiftly.
"People felt happier, so much more content," says Nijjar. "We had calm at the phone. In a paperless system we had no people running round from desk to desk. Staff felt equipped to deal with things because it had been explained in their training.
Contingency plan
"However, we do have a contingency plan, which would be paper," Nijjar reveals. "We had that ready in the background."
The system cost roughly £55,000, which was mostly licenses and the university got its return on investment due to a higher conversion rate. Nijjar puts this down to the fact that academics made more offers – 18% more – because their focus was on the applicant rather than the process or system. She also notes that enrolment rates from clearing applicants went up by 68% and overall application rates over the past two years have increased by 25%.
 At Lancaster University the director of admissions, Alison Mullan expects a busy clearing period. "We have had a buoyant year during the main cycle – applications up 19% – and anticipate receiving a similar or slightly higher volume of enquiries over the adjustment and clearing period in comparison to last year."
Lancaster has a system that helps staff efficiently manage telephone enquiries received during the confirmation, adjustment and clearing period. It is part of the general in-house student information system, LUSI, which receives application information from UCAS and transmits decisions to UCAS.
Intelligent call handling
"The system is set up so that callers are directed according to whether they are confirming a place, wish to adjust up, or are a clearing enquirer," explains Mullan. "They are asked to input their UCAS ID so that the call-handler can see any details we might have on them before taking the call."
The university had already moved to a centralised decision making process for undergraduate admissions, which had improved turnaround times and conversion rates. Last year Lancaster increased its clearing team considerably, responding to changes in applicant behaviour during the cycle and plans a similar team of call-handlers this year.
Lancaster University is also going down the paperless route with an online processing system currently being rolled out in time for next year. This year Lancaster is using a combination of paper and online systems.
While paperless systems can be developed quickly – Derby's took just six weeks – Mullan warns that this is not always the case. "We underestimated, very considerably, the amount of time it would take to complete the development of the online application processing system, which has meant we have had to continue to print application forms this year. In hindsight, more detailed work on requirement breakdown and developer resource availability should have happened much earlier in the process."
As clearing gets under way, months of preparation and development will be put to the test. But there are signs that the improvements being made to clearing systems are making the process better for both staff and students.
How does your university approach clearing? Tweet your success stories to @efficiencyex and we'll share the best ones.