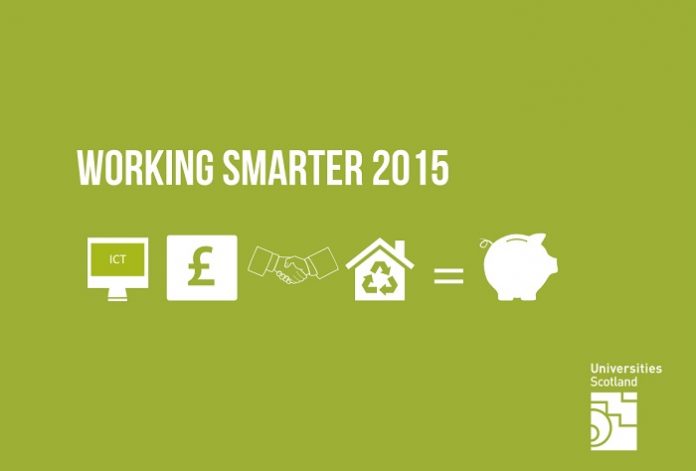 The second three-year efficiency strategy for higher education in Scotland is on course and already delivering results, Professor Sir Ian Diamond says in a document marking the end of the strategy's first year.
Sir Ian, the chair of the Universities Scotland Efficiency Taskforce (USET), says the ambition is for Scotland to be known internationally as a leading innovation nation with the right infrastructure and a highly skilled workforce. This can be achieved through sustained investment and efficient spending, he adds.

Universities must work in ever smarter and more innovative ways to meet this challenge in the context of many more nations investing in higher education, says Sir Ian. But he warns that improved efficiency "cannot be a replacement for investment".
The report outlines progress on making efficiencies that can be reinvested in the sector and provides an update on activities as part of this programme of work. It also outlines some of the actions taken at a sector level, as well as by individual institutions, as it works towards the targets set for 2017.
The current programme follows USET's first three-year efficiency strategy (2012-2015), which was delivered a year ahead of schedule.
The report can be viewed online via the Universities Scotland website.