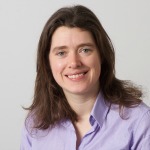 The Higher and Further Education Show takes place in London today bringing together speakers from across the sector to share best practice. Rosie Niven rounds up some relevant content from Efficiency Exchange.
A number of the speakers at today's Higher and Further Education Show blog for Efficiency Exchange on the subjects they are speaking about at the conference. Here is a selection of their contributions:
In his keynote speech, Professor Sir Ian Diamond presents his second review of Efficiency Effectiveness and Value for money. You can find his report here: http://bit.ly/1WMDw1V
More from University of Northampton Vice Chancellor Professor Nick Petford on procurement and advancing social value: http://bit.ly/1VEtqha
Dr. Ghazwa Alwani-Starr and Sian Kilner present research by AUDE that shows how universities are delivering value from estates. Find out more in this selection of posts: http://bit.ly/1ZCt0N8
Nolan Smith, director of finance at Hefce, focuses on the funding conditions for universities from 2015-2016 onwards. Earlier this year, we interviewed him about the challenges of evidencing and reporting efficiency: http://bit.ly/1VEtGN1
The University of Hertfordshire's Andrew May told us about his priorities as director of estates in an interview earlier this summer: http://bit.ly/1MYW8Hi
Business improvement manager Heather Lawrence has blogged about Strathclyde University's guide to evidencing the benefits of business process improvement. You can read it here: http://bit.ly/1Lj9NFD
Professor Mark Smith, Lancaster University's vice chancellor writes for Efficiency Exchange about harnessing the benefits of shared assets: http://bit.ly/1OkHsnA
I am attending the event on behalf of Efficiency Exchange and will be tweeting from @efficiencyex. You can follow proceedings using the #HEFE2015 hashtag.