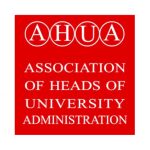 University leaders won't get an institutional doctor's note excusing them from sudden seismic changes in funding or policy, they must plan for these uncertain times says Mike Shore-Nye. In a post for the AHUA blog, the University of Exeter's registrar says institutions must be measured, proactive and proportional, while prioritising resources on strategic objectives.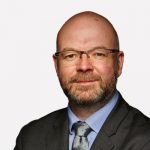 Crusader or Byzantine? New AHUA chair Lee Sanders has been asked some unusual questions during his career as a historian and university administrator. He tells Efficiency Exchange what he thinks are the key drivers of excellence in higher education and of his plans for AHUA.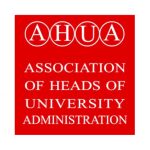 What can universities learn from Leicester City Football Club's Premiership success? Perhaps more than you realise. On the AHUA blog, Alison Kennell, university secretary at York St John University discusses parallels identified between football management and institutional efficiency in a recent project to introduce lean processes.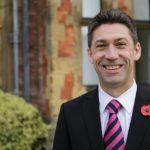 Registrars play a critical role in achieving change and bringing universities' disparate workforce together. The University of York's registrar David Duncan tells Efficiency Exchange about breaking down the silo mentality and the need to increase the pace of change in higher education.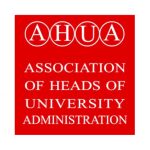 Operational efficiency or Bollywood stunts? In this post on the AHUA blog you will get more of the former than the latter from University of York's David Duncan who shares his advice on maintaining an efficient and effective administration.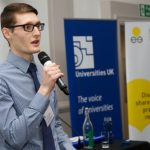 Some 20 universities have joined forces to create a more defined path for graduates interested in a career in higher education with the Ambitious Futures programme. John Lacey, who has had placements at two universities in the north west of England, describes how these experiences have offered him new perspectives on the student journey.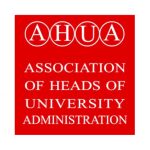 The University of Dundee has implemented new IT collaboration software to join up processes to achieve better working across the institution. Dr Jim McGeorge, Secretary of the university explains the benefits in this blogpost.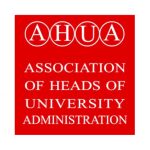 The higher education sector has to embrace the efficiency agenda more vigorously now than it ever has before, says Gerry Webber, secretary at Edinburgh Napier University. By doing this they can convince politicians, civil servants and the media that universities are not just successful organisations, but economically savvy and financially responsible too, he writes on the AHUA blog