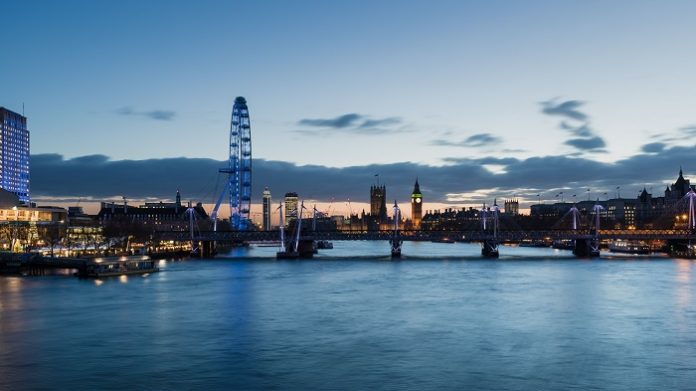 Academics at Birkbeck College have sought to take their teaching beyond the lecture room with a weekly podcast to support their British politics module. Dr Dermot Hodson, reader in political economy and Dr Ben Worthy, lecturer in politics, outline the lessons from the initiative over the past two years.
In September 2015, we launched a term-time podcast – Westminster Watch – for students on our undergraduate British politics module. Each episode lasts around 30 minutes and covers events from the week's news that speak to the academic study of British politics. To date, we have recorded more than 30 episodes on topics ranging from Brexit to the death of David Bowie.
When we started podcasting, we had little idea that British politics would generate quite so much compelling material. Episode 1 covered Jeremy Corbyn's unexpected election as Labour leader and his rollercoaster ride since has featured regularly.
Overlooked issues
We have, naturally, devoted no shortage of time to the UK's departure from the EU and the troubled premierships of David Cameron and Theresa May. But we have also used Westminster Watch to explore issues in British politics that are too often overlooked, including the politics of the Northern Ireland Assembly, local government referendums and, on one occasion, David Cameron's Lego building skills.
The pedagogic motivation for the podcast was two-fold. Firstly, we sensed that our students sometimes struggled to join the dots between what was happening in British politics and theoretical discussions about how Britain is, and should be, governed.
The podcast, in a sense, allows students to eavesdrop on our coffee breaks.
The podcast title refers both to an important site of British politics but also the Westminster model, a classic concept about the enduring centralisation of political power in the UK. Secondly, we have different teaching styles and takes on British politics and yet enjoy discussing current affairs. The podcast, in a sense, allows students to eavesdrop on our coffee breaks. They particularly enjoy when we disagree, although some listeners wish we disagreed more often.
We have found podcasting to be a low-cost and relatively straightforward way of supplementing traditional modes of teaching. The purchase of two USB microphones – we use a Blue Yeti and a Blue Snowball – was the only up-front cost. We record and edit episodes ourselves on a laptop, using Audacity, an open source software.
Achieving sound quality can be a challenge and we would not overstate our production skills but editing is straightforward, and so too is dissemination. We upload episodes to two podcast open source streaming platforms: SoundCloud and iTunes U. It takes around 40 minutes to record each episode and an hour or two to edit, upload and spread the word on social media. For our end of year episode in 2016, we experimented with a live video on Periscope. This involved even more wires than usual but it wasn't difficult to do.
Our students have benefitted from the podcasts. They mention Westminster Watch in class, suggest topics for discussion and send a reminder if, in busy weeks, we don't find time to upload an episode.
'Opportunity to learn'
The podcast is not compulsory and not all listen to it. But, in a survey, most students stated that they had listened to some or all episodes. One commented: "did really enjoy listening and love the idea that it is a debate, which gives me the opportunity to learn". Another remarked on the benefits of "being able to study on the go and listen to lecturers' opinions". In 2016, we were delighted to receive a prestigious Birkbeck Excellence in Teaching Award for our efforts.
Perhaps the most surprising thing we have learned is how podcasting offers a way to take our teaching beyond the lecture room. Each year, around 30 students take our module. Episodes of Westminster Watch have as many as 500 listeners. Former students tune in, as do students and faculty from Birkbeck and beyond. We receive emails from members of the public about the issues raised in our podcasts and invitations to speak to the media and political organisations.
For academics thinking about pedagogic podcasting, we would offer three lessons learned:
Podcasting doesn't substitute for time spent in the classroom but it can supplement it in unexpected ways.
Don't be put off by the technology, which can be understood (if not necessarily mastered) without much difficulty.
Podcasting takes time but the investment is not prohibitive. On a good day, we can record, edit and upload an episode on an unfolding political event that receives more than 100 listens within a few hours.
You can listen to Westminster Watch on SoundCloud