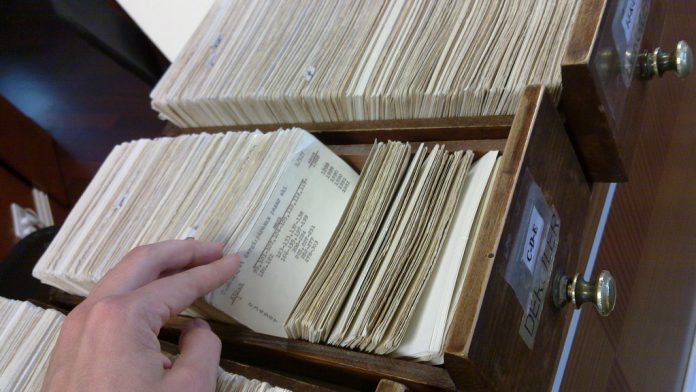 Changes to key metrics that make up the TEF will mean that universities will become more reliant on good quality outcomes data. Brian Hipkin says more demanding requirements will mean less time chasing staff for up-to-date student data but will require universities to forge a new relationship with graduates.
Hidden in the recent HEFCE consultation document on subject level TEF, lies a very telling short sentence. Referring to differing ways of measuring teaching 'intensity' in universities, HEFCE tells us that it is looking for a methodology that is not capable of being 'gamed' by universities.
Oh, dear it looks like some of us have finally been caught out.
It is an open secret within the sector that universities have learnt how to set about getting the best results from NSS and from DLHE (Destinations of Leavers in Higher Education).
With both these key metrics set to change and with their added importance to the handing out of TEF 'medals' at both institutional and subject level, it's time to wake up to a new reality.
Longer term data
There is a very clear trend particularly when it comes to employment data, to move away from institutional reporting and to rely on longer term data often held by the government. The role of HMRC data in the recently released LEO (Longitudinal Educational Outcomes) is a sign of the times that universities must start to take very seriously.
DLHE had turned into something close to a self-assessment exercise. Institutions were responsible for contacting their graduates and recording their employment status six months after graduation. We became used to seeing the results travelling down the high street on the side of a bus proclaiming the near perfect success in that universities graduates in getting into work or study on leaving university.
Behind the scenes a lot of hard work as well as cunning had gone into obtaining the DLHE data. Under DLHE rules responses from the graduating cohort are benchmarked, with 80% being the target for UK students. But it was often found that student record systems were not up to the job of delivering up-to-date contact details and desperate careers staff have had to turn to course leaders and administrators in the hope that they had kept in touch with their students' post-graduation.
Graduate Outcomes
For from 2019 DLHE will be no more, to be replaced by Graduate Outcomes. The more the changes in collection methodology employed by Graduate Outcomes are understood so the greater the panic that will ensue.
If you thought it was hard enough keeping in contact with your graduates six months after graduation then try the new timeline of fifteen months. If you felt relaxed that your careers department had found the most effective ways of asking and recording DLHE questions, then prepare yourself for a centralised survey methodology similar to the one used for the NSS.
Instead of making up for inaccurate and out of date data held by your student record system with human knowledge from within the institution, get used to up loading contact details to a private third party who will carry out the survey.
Whilst there are other things to create unease in the Graduate Outcomes survey, it is the move from six to fifteen months and the introduction of a single company undertaking the survey that should spread the most alarm.
it is likely that in 2020 we will see major fluctuations in employment statistics and benchmarks
Even for the majority of institutions that have been playing DLHE with the straightest bat they can get away with, it is likely that in 2020 we will see major fluctuations in employment statistics and benchmarks. To the general public these will seem like sudden failures in one of the central tasks of universities in the 21st century, to get their graduates into well paid and 'worthwhile' employment.
Unlike the NSS where contact details of existing final year students are supplied to the survey company, universities will have to deliver working contact details for graduates fifteen months after they have left. As any alumni department, what their biggest challenge is and you will see what I mean.
So, what to do? The first question should be is our student record system fit for purpose? Many of them were designed before mobile phones were the default, they often had at least three different types of addresses; 'term time', 'home', 'certificate'. Access to updating contact information has often been tightly controlled and students had no incentive to keep things current. Alumni databases often do not 'speak' to central systems and again there has never been any incentive for them to do so.
Keeping in touch
It is not going to be simply a question of trying to update these unwieldy data giants but rather of finding reasons for graduating students to keep in touch and to update their own records. Graduate Outcomes will pose a fundamental question of why should graduates stay in touch.
The answer I feel lies at the heart of what both DLHE and Graduate Outcomes have been about; 'getting', 'keeping' and 'moving on' in the job market. Universities will have to come to terms with the need for whole university enterprise systems that can support and help develop employability both before, during and now well after, graduation.
Only, by providing high quality, continuous and relevant employability support will graduates feel motivated to stay in touch via such systems.
The role of student record systems, careers departments and tutor/student connections could very soon be over as far as collecting employment data is concerned. But be warned you will have to move fast or there will be a lot of bus companies looking for new things to display.