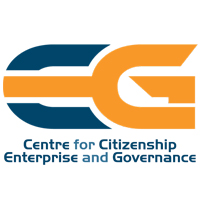 The Efficiency Exchange is relocating to the Centre for Citizenship Enterprise and Governance (CCEG) at the University of Northampton, following an agreement with the founding partners Universities UK, Jisc, HEFCE and the Leadership Foundation.
The Efficiency Exchange was launched in 2013, following a recommendation in Universities UK's 2011 report on efficiency and effectiveness led by Professor Sir Ian Diamond, Principal and Vice-Chancellor of the University of Aberdeen. The service has been delivered by Universities UK and Jisc with the aim of promoting the higher education sector's efforts to advance efficiency.
It promoted innovations and new practices, in collaboration with HEFCE and the Leadership Foundation, including programmes supported by the Innovation and Transformation Fund. Looking ahead, the Efficiency Exchange is aiming to provide a similar service to support the aims of the new Office for Students, with a particular emphasis on discovering and sharing good practice and innovation that delivers value and excellence to students.
Professor Diamond said: "The efficiency and effectiveness programme I led, working with a wide range of sector partners, helped to set the frame in which the sector could advance this agenda. However, the debate is moving on from institutions needing to demonstrate the efficient use of public funds to the growing recognition that universities must deliver value for money to students.
"That the Efficiency Exchange should seek to support this new emphasis by sharing new innovations, and to work alongside the Office for Students, seems to me to be the right thing to do."
The Centre for Citizenship Enterprise and Governance (CCEG) is a think tank specialising in the understanding and measurement of social and intangible value. Its director, Professor Olinga Ta'eed, said: "There is a growing recognition of the need for more nuanced ways to understand, measure and express value, and that includes value for money. The Efficiency Exchange is a perfect strategic fit with our portfolio of work in intangible values and distributed knowledge, and we are delighted to take on the stewardship of this knowledge mobilising network."
Professor Nick Petford, Vice-Chancellor of the University of Northampton, said: "The transfer of the Efficiency Exchange to Northampton heralds a new chapter for the service, and I am confident that it will flourish within one of our most dynamic spin-outs. I've championed the Exchange from its inception, and have found it a useful network on which to blog on topics that are of particular interest to me such as social value in procurement and the potential of blockchain technology."
Dr Phil Richards, chief innovation officer at Jisc, said: "This is a really positive move for the Efficiency Exchange and we look forward to working with the team at CCEG to help mobilise professional knowledge and showcase higher education's value to society and the economy, using digital technologies."
ENDS
Notes
1. For more information, please contact Professor Olinga Ta'eed at the Centre for Citizenship, Enterprise & Governance on 07798 602 987 or olinga.taeed@cceg.org.uk