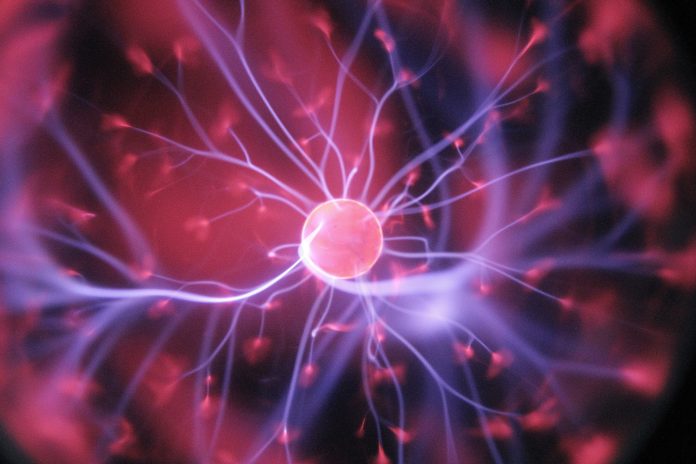 There are many ways to engage future students in activities to encourage them to consider a career within STEM industries. In this blog, Mairi Stewart, researcher for the University of Highlands and Islands, discusses the science and technology festival they hold, to engage the general public in current research that also provides career progressive experiences for students through volunteering throughout the festival.
The Inverness Science Festival is a celebration of science and technology in the capital of the Highlands! Our festival is supported by funds from the Scottish Government, the Digital Extra fund and the Highland Council, and is run by members of staff at the University of Highlands and Islands.
The science festival ran over two weeks in May and engaged with over 6000 people through a series of public lectures, family activities and school events. The aim of the festival is to engage the general public with science and technology topics, and to increase learning. We draw on expertise from across Scotland, but try to keep an emphasis on science that is happening on our doorstep.
The link between the university and the festival provides mutual benefits. The science festival benefits by having the opportunity to open up local research to the public, and creating awareness of learning opportunities and STEM industries which are available in the region.
For the university, the science festival provides valuable opportunity for academic staff to engage with the local community about their research, and also gives students the opportunity to gain transferrable skills by volunteering.
Example events 
Researchers from our Division of Health Science attended the ETAPE cycle event in Inverness alongside the Inverness Science Festival team. Staff engaged with adults and children through a range of exercise/ science activities, including a Watt-Bike challenge and strength-testing. This enabled us to get people interested in exercise-science and raise awareness of opportunities to take part in local research projects.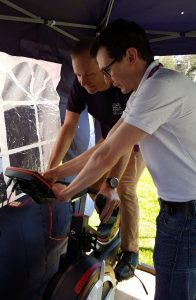 Researcher Dr Daniel Crabtree demonstrating the Watt Bike
We also ran 10 public lectures involving lecturers, students, alumni and our academic partners from across the university. It was great to have representation from several academic partners and departments; from Geology at Lews Castle College UHI, to Marine Science at the Scottish Association of Marine Science UHI, to the Philosophy of Science from Highland Theological College UHI. Along with giving the public the opportunity to hear from our brilliant staff, we also were able to give PhD students the opportunity to present their research to a new audience.
Student perspective
The science festival also provided opportunities for students to get involved in supporting family activities as volunteers, helping students gain valuable employability and communication skills. PhD student Ryan McLean spoke to us about his experience:
"Volunteering with the Inverness Science Festival was a fantastic experience and loads of fun. It gave me the opportunity to talk about my research with a range of audiences from enthusiastic children to fellow scientists. This really challenged me to think about the way I communicate science and helped me develop my skills in this area."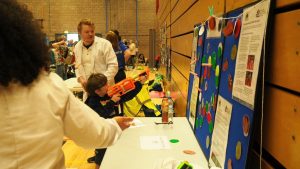 PhD student Ryan Mclean discussing immunology with families