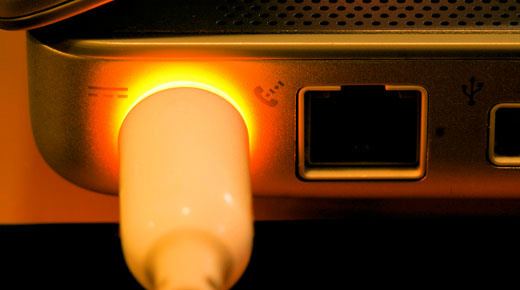 Jisc's Janet network has provided connectivity for the higher education sector for more than 30 years. But as Dan Perry explains, Jisc offers far more than simply a network and is just one of the services provided to save time and money for the sector.
Jisc is probably best known for providing the Janet networkto education and research organisations at all levels, and rightly so.
But in its role as champion of digital technologies in UK education and research, Jisc provides so much more.
Our 18 million strong user community has access to a wide range of Jisc network services that have been procured on its behalf, saving both time and money.
Shared data centre
One example of this is theshared data centre, which will provide a cost-effective solution for universities to co-locate systems and services, whilst enabling organisations to consolidate their in-house data centres in one place. It is estimated that this shared facility will save the sector between £12m – £60m in a five to ten year period.
The data centre was procured through the Janet shared data centre framework and is hosted at Infinity's flagship data centre in Slough. This flexible facility is tailored to support activities across enterprise, teaching and learning and research, to meet the priorities of the sector.
By connecting directly to the Janet core network, Jisc can ensure that the large bandwidth requirements of research are met including the storage of large data sets and the ability to link up high performance computing facilities at a national and international level.
Other benefits
Another benefit to the community is Amazon Web Services, which offers a broad set of on-demand cloud computing services, allowing organisations to scale up and down to meet their needs. By working with Arcus Global, Jisc has developed a portal through which organisations can manage and administer Amazon Web Services accounts.
The portal will enable cost savings across the sector through aggregation, so the more people that use it, the greater the savings. It will enable organisations to monitor and control costs through monthly billing and to map costs against specific budget codes. Access to these services is greatly enhanced by Amazon's connection to the Janet network ensuring a consistently high level of service quality.
And it is not just in cloud services that Jisc can save money for members. TheJanet telephony purchasing service which enables organisations to purchase telephony services and equipment from pre-qualified suppliers, can cut costs by up to 50 per cent and has the reassurance of fast and reliable data transfer over the Janet network.
All Jisc's services have been designed to help improve technological offerings, to support collaboration, enable efficiencies and enable education and research to contribute to the UK's economy – approximately £60bn from HE.
Some are available at no additional charge such as:
videoconferencing – saving you time and money and enhancing collaboration
certificate service –providing some assurance about the identity of a website's host
ISP services – to ensure your business critical services are always available
Jisc provides a number of cost-effective services to support business continuity planning that help organisations stay connected. These include: Nameserver services, Janet txt SMS service, managed router service, resilient circuits and Janet colocation.
The range of services facilitated by Jisc allows individuals and organisations to push back the traditional boundaries of teaching, learning and research methods, for example by the use of virtual learning environments and remote lessons.
E-infrastructure also helps the advancement of the UK's research base through access to resources such as managing large amounts of data, sharing of data through collaboration with partners or carrying out complex experiments.
These are just some of the network services provided by Jisc. To find out more about the Janet network, please see this case study