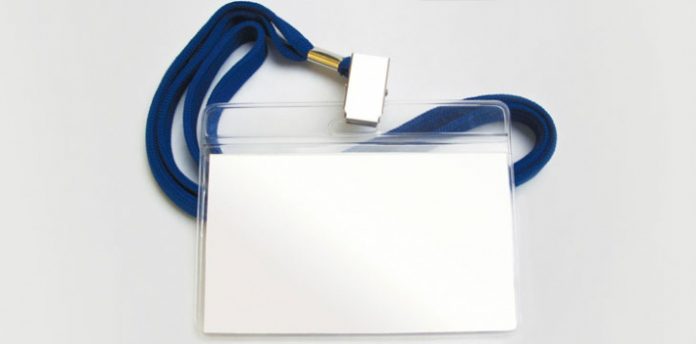 Next week's Association of Research Managers and Administrators (ARMA) annual conference will include a session on how universities are implementing the ORCID researcher identifier. Ahead of the event, Jisc's Verena Weigert explains how ORCID is enabling more effective research management.
Over the past year the Jisc-ARMA ORCID pilot saw eight universities work through implementing the ORCID researcher identifier within their institution.
This pilot was underpinned by a strand of work to understand how ORCID could best function in the UK, which included a cost-benefit analysis of its implementation.
This work also looked at how a consortium arrangement for ORCID membership in the UK could operate, drawing on examples from other activity at an international level.
The adoption of ORCID in the UK has grown from concept stage, to the prospect of a national arrangement underpinned by increasing buy-in at a policy as well as practical level.
Jisc has now asked universities and funders if they are interested in joining an ORCID consortium, allowing institutions to save on the fees that would unlock ORCID's most advanced features.
Here is a guide to ORCID and its efficiency benefits for universities and researchers.
What is ORCID?
The ORCID initiative aims to establish an effective and appropriate identification of individuals who participate in the research community and to reliably link individuals with their research outputs, activities and affiliations.
ORCID is an open, not-for-profit community driven effort. It provides a registry to obtain a unique researcher identifier and manage a record of research activities such as publications or datasets. ORCID Application Programme Interfaces (APIs) enable data exchange between systems through the integration of the identifiers into research systems and workflows.
A researcher's name isn't enough to reliably identify the author of, or contributor to, a paper published in a scientific journal or a dataset uploaded to a repository. Many researchers share the same name, while others have different names during their career, or different variations of the same one.
Solving this problem makes individuals more discoverable and assists researchers in finding resources and collaborators to support their work. Linking the researcher identifier with research outputs, activities, affiliations and other existing person identifiers extends interoperability and supports reporting.
 What are the benefits of ORCID for universities and their researchers?
If widely used, ORCID would offer many improvements to the way that research is managed for research organisations and their researchers. This could include:
Reducing the time researchers need to spend on entering data on forms such as manuscript submissions, grant applications and reporting to funders through automatically moving research information between internal and external systems and by enabling automated CVs for researchers.

Enabling more streamlined institutional processes. For example more automated disambiguation of authors when aggregating information about an institution's research outputs from external sources e.g. when collecting information to support internal applications for promotion or strategic planning.

Allowing the transfer of information about researchers and their outputs when they move organisation.

Creating a means of linking information between institutions and systems nationally and internationally. It could, for example, help to answer questions about the outcomes and impact arising from the use of research facilities and equipment if embedded in the national equipment.data service.
The full benefits of ORCID depend on its broad adoption by the sector: researchers need to claim ORCID identifiers, and research management processes and systems must adopt ORCID as standard person identifier, embed ORCID identifiers and connect with the ORCID registry.
What progress has been made on ORCID adoption?
In the UK ORCID has been widely endorsed by a broad group of funders and sector bodies including HEFCE, RCUK, HESA, UCISA, ARMA, Wellcome Trust, RLUK, SCONUL and Jisc.
UK funders have made progress with embedding ORCID identifiers in funding workflows and applications and funder mandates could be a very effective way to promote greater uptake of ORCID.
The Wellcome Trust has adopted this approach and will require lead applicants to provide an ORCID identifier when submitting a relevant grant application from August 2015. A number of UK universities are early adopters and members of ORCID, including the eight universities that participated in the Jisc-ARMA ORCID project.
All pilot institutions stated that academic registration for an ORCID identifier and advocacy and communication activities will continue after the end of the project.
They believe that the benefits of ORCID implementation will grow over time and save administrative time for researchers and support staff by ensuring correct and accurate transfer of information between systems.
Cost benefit analysis
The cost benefit analysis included examination of ORCID's potential efficiency savings. Feedback from institutions indicate that on average they expect to see measurable benefits two years from implementation. The efficiency benefits will increase over a three to four year timeline.
The greatest efficiency gains are expected to come from improvements in internal data quality, streamlined management of publications and improvements in funder reporting arrangements.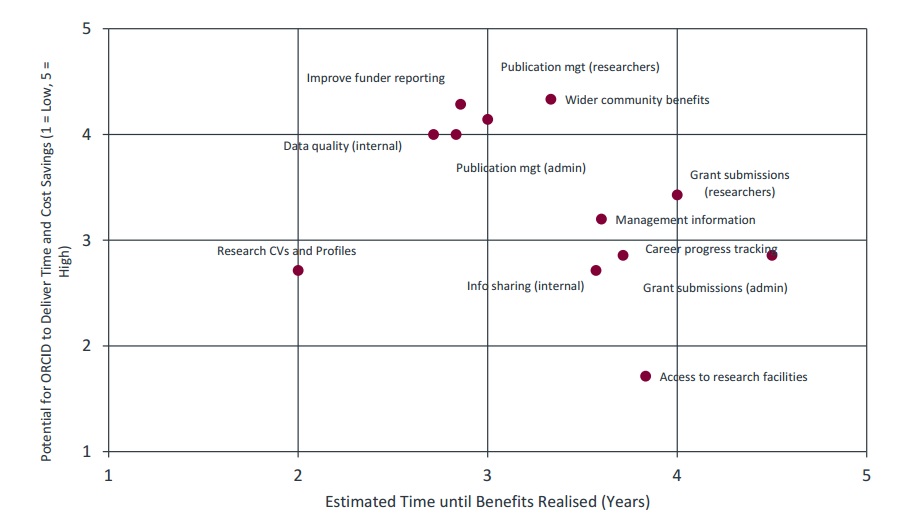 The conclusion was that the adoption of ORCID can be achieved at a relatively small cost to institutions, and to the sector as a whole, and that the potential benefits substantially exceed the costs incurred.
Further reading
Verena Weigert is a senior technology manager at Jisc