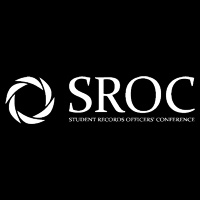 Today, the Efficiency Exchange team is at the Student Records Officer Conference in Loughborough. Here are a selection of posts that focus on some of the issues that will be covered during the day and on other subjects that might interest delegates.
Loughborough University's chief operating officer Richard Taylor delivers the opening speech for today's event. Last year, Efficiency Exchange interviewed Richard and he told us about the importance of fixing 'failure demand' to improve efficiency and his role in finding a lost King.
Last year the long-awaited replacement to university's business intelligence service Heidi was unveiled. Delegates will be getting an introduction to Heidi Plus, which is designed to support university staff to make the most of the data available to them.
Efficiency Exchange will be looking at the student journey and focusing on some of the key pressure points for student record officers. See how Claire Povah and her team at Lancaster University made a detailed London tube style map of the student journey in collaboration with staff and students to help plan their interactions with students.
One major pressure point in the student journey for university staff is the clearing period and in August we focused on how universities were dealing with this stressful period, in this post.