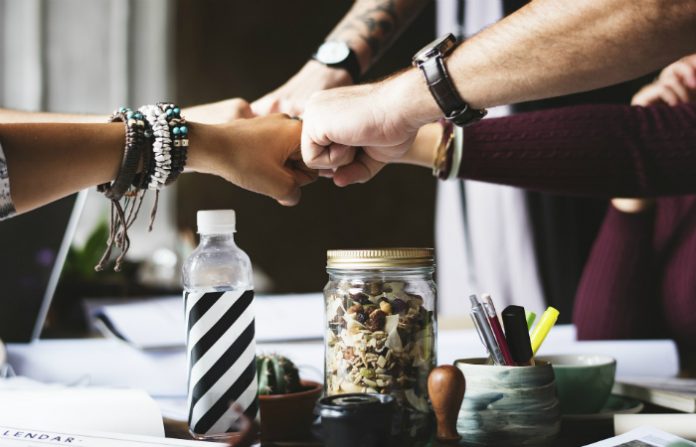 Encouraging staff and students to suggest improvements in their learning environment has seen UCL's student satisfaction scores improve. Jenny Marie describes how fostering a culture of student partnership makes for a powerful recipe to enhance education.
I believe that a culture of student partnership is vital for ensuring that students feel a sense of belonging to the institution, which in turn affects their well-being and attainment. Student input is vital in developing effective education and my goal is to advance research-based education in line with UCL's Connected Curriculum initiative.
My major aims in taking UCL ChangeMakers forward have been to develop and support a culture of student partnership and to enhance educational practice at UCL, with a particular focus on research-based education.
Staff gained a valuable student perspective on their practice, particularly gaining insight into the level of their teaching and how engaging it was.
In 2015-16 the UCL ChangeMakers scheme was expanded to allow both staff and students to propose education enhancement projects, which were all undertaken by students and staff in partnership. 52 different educational projects were funded. We also supported assessment and feedback projects in 19 departments with lower satisfaction in the National Student Survey (NSS) than the UCL norm.
Feedback on the scheme has been really positive. It was commended as good practice in UCL's 2016 Higher Education Review. One staff member said: "Having to think beyond the traditional divide and working with students as truly equal partners can bring vital insights for individuals that may well lead to lasting culture change across the institution."
Students have talked about how it changed their conception of themselves as a student, and one commented: "ChangeMakers allowed me to step forward from an educational consumer to an active participant in UCL".
Closer collaboration results in higher student satisfaction
Between 2015 and 2016, NSS scores increased by 2.7% in departments with an undergraduate project compared to 1% across UCL and scores for departments with assessment and feedback projects rose by 5.2% in this category compared to 3% across UCL.
Resources developed include a website on creating 3D printing models and a marker's commentary on a first year essay, highlighting what was done well and why and how it could be further improved. A research conference was run in the geography department for all students and staff and a trial of Slack saw 116,000 messages sent via the tool.
Projects have a lasting impact too. For example, a UCL ChangeMakers project in speech and language sciences developed a best practice guide for Moodle, our online virtual learning environment. This led to students reporting that Moodle sites across the department were easier to navigate the following year.
In 2016-17 we also introduced student reviewers, who discuss with staff their different perspectives on three hours' worth of teaching observations, an assignment brief and a VLE. The scheme was received really positively by the 31 staff and student pairs taking part. Students gained an insight into what goes into teaching, how it is delivered and how students learn.
The speed at which UCL ChangeMakers has been embraced by the UCL community has been amazing to me.
One student wrote: "I found it refreshing to see a professor so invested in the experience of the students and putting their all into the process and being so open for dialogue and discussion with us as student observers. It was also good for a change to not be in class as someone solely focusing on learning but rather on observing the process, trying to see how the professor goes about facilitating the session and how the students react."
Expanding ChangeMakers across UCL
Staff gained a valuable student perspective on their practice, particularly gaining insight into the level of their teaching and how engaging it was. As one staff participant said: "This has been such a positive experience for me. Having [the student] come in and observe my teaching in the lecture theatre, seminar and my teaching through flipped activities has enabled him to provide me, in an informed and objective way, with ideas for improving my professional practice, which is something that I am totally committed to doing".
The speed at which UCL ChangeMakers has been embraced by the UCL community has been amazing to me. There has been a lot of support from the top of UCL and the UCL ChangeMakers team have worked incredibly hard to make it successful but a lot of credit has to go to the staff and students who have taken part. They have demonstrated the power of staff and students working in partnership to enhance education.
Over the next three years we plan to expand so that we have a UCL ChangeMakers project in all 80 departments. I hope that this will ensure that the cultural shift that is occurring towards student and staff partnership reaches all corners of this large and multi-faceted university.