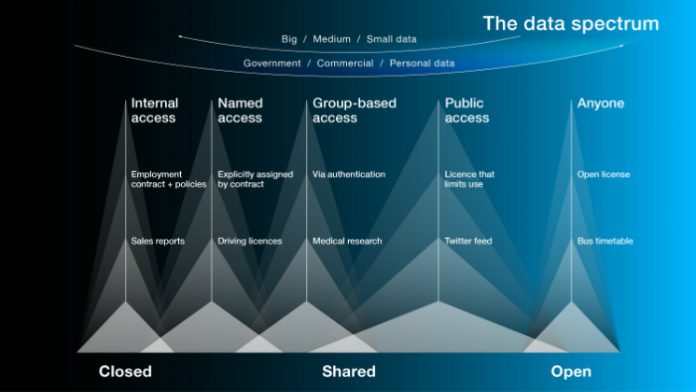 On Tuesday, universities and developers will be brought together for an open data mashup day, hosted by Universities UK, working in partnership with the Open Data Institute and Jisc. The University of Southampton's Chris Gutteridge, who opens the event, sets out his vision for a future where organisations will routinely publish their open data.
Open data has several distinct applications, the best known is transparency and the next best is statistical analysis which helps us make better decisions. These are not what I am interested in.
My interest is in using open data to provide the information someone needs right now in their daily life. For every person who can generate value from last year's bus timetable and lunch menus there are a thousand who benefit from knowing this week's bus time table and today's lunch menu.
Open data can help a student making big life choices, but it can also help them in a myriad of little ways every single day. We have not even scratched the surface of what is possible — our open data work is exploratory and fragmented. Right now, if you make a service or app using open data then it's only useful to the people to whom that dataset is relevant.
Imagine a future where there is a standard for publishing most forms of open data for an organisation.
Rather than use the crappy phone app that your university developed, you can pick from a selection of the best free and commercial apps, all of which understand the data produced by your organisation. If you can do better, you can make your own web tool or phone app with a potential audience of every student in the world.
And that's just the university sector…
We've hardly begun, but the UK university community is the ideal place to nurture these approaches and prove their worth to the wider world. If we do open data right, it will improve not just the student experience but the entire human experience.
Chris Gutteridge has been an active member of the "open" community for nearly 20 years and works in the Faculty of Physical Sciences and Engineering at the University of Southampton.