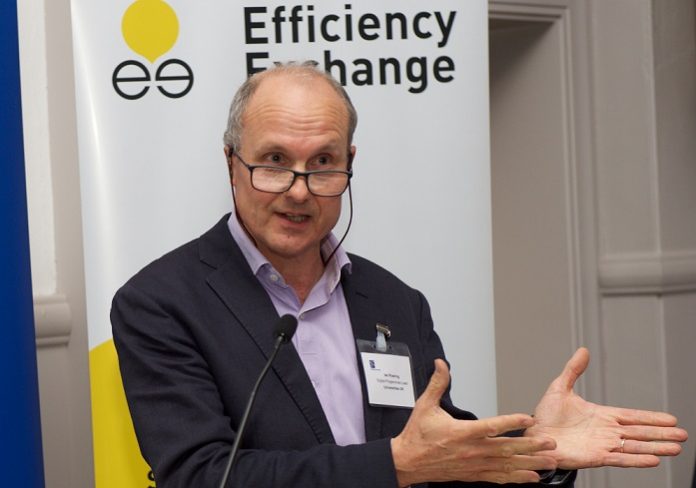 A recent report by the Higher Education Commission (HEC) highlights how Jisc, HESA and Universities UK could advance data innovation through collaborative activities. The good news is they are already making strides in this area, says Ian Powling of Universities UK.
The HEC 'From Bricks to Clicks' report reckons that UUK, Jisc and HESA have a vital role to play in advancing excellent and innovative data management in higher education. I couldn't agree more. Here are some examples of what we've been doing.
Last November, UUK, Jisc and HESA collaborated to run an open data mashup day with the Open Data Institute (ODI) which brought together university managers, data experts and students for an immersive day of learning and idea generation. Our goal? To explore how smarter use of open data could enhance the student journey. We saw a number of app concepts pitched by student teams, and the winner — an app for sourcing course books — will receive support from Jisc to help develop its potential.
A key part of the student journey is of course learning, and 'learning analytics' is the means by which information about students' activities — their 'data footprints' —  can be used to improve learning outcomes and foster more productive relationships with teachers. The HEC report sees learning analytics as a priority area and has recommended that all universities consider introducing an appropriate system.
Jisc has been researching this for some time and is now working with 50 UK universities and colleges to pilot a national learning analytics service – the first time such an initiative has been introduced on a national scale anywhere in the world.
There is also considerable interest in the role that learning analytics data could play in the government's proposed teaching excellence framework (TEF) – particularly in helping to identify where excellent teaching is taking place.
Jisc is partnering with HESA on the Heidi Lab. This is an innovative programme which enables institutional teams to experiment with data sets and build data dashboards using the popular Tableau software. These dashboards provide visualisations of data that that can help managers make better decisions through benchmarking, and can also provide insights on problems such as widening participation and social mobility.
Looking ahead, HESA, Jisc and UUK are working together on a sector-wide strategy for excellent and innovative data management. This will not only promote improvements in 'business as usual' data management, it will also help create the conditions in which innovation with data can occur. There is real potential here for higher education to innovate with data and UUK is committed to working with its partners to develop a coherent strategy for doing this.
These are three steps we should be taking along the path to data innovation:
Inspire digital leaders:

innovating with data in universities will mean seeing beyond compliance with regulatory and measurement requirements of government to seize the opportunities to transform the 'user experience' for students through innovation – just as other sectors have done. The key to this will be providing university leaders with the information they need so they can empower innovation within their institutions.
Build capacity:

We need to give university professionals the required knowledge and guidance to innovate with data, through training. We should also mobilise a community of university professionals to share ideas and successes. Yes,

nerds

will be welcome of course. But so too will be the growing number of 'non-techy' professionals who are recognising how smarter use of data can help them to achieve in areas they are passionate about. For example, providing insights on the widening participation agenda, enhancing the student journey and modernising the way things get done.  
Upgrade the infrastructure:

We must reduce

excessive variation

in standards and terminology, simplify  processes and improve skills – check out how the

HEDIIP

programme is addressing these challenges. We should also make more use of

open infrastructure

that can make it easier to discover and share equipment, events, learning resources, rooms — you name it.
In conclusion, the Bricks to Clicks report is well worth a read. It has drawn attention to the pivotal role of policy makers and sector organisations in pursuing excellent data innovation and management in higher education. To find out how to get involved, please contact me, and you are welcome to visit the open data mashup day google+ site (requires sign-up).
Ian Powling is digital programmes lead at Universities UK