Jisc
Jisc is the not-for-profit organisation that provides digital services and solutions for the UK's higher education, further education and skills sectors. We are one of the four partners that run Efficiency Exchange. Our core activities include:
        

developing and managing shared infrastructure such as the high-speed Janet network and many shared services,

        

negotiating sector-wide deals with IT vendors and commercial publishers;

        

providing trusted advice and practical assistance.
We also operate the UK's largest cost sharing group. This alone saves its 260 members around £2m each year. In all, we save our subscribers £200m per year in cost and efficiency savings.
Further information: jisc.ac.uk

A graduate trainee from Lancaster University has been named the winner of a competition organised by Universities UK, in partnership with the Open Data Institute and Jisc, to design an app that uses open data to help students at key points in their learning journey. His prize is expert support worth £5,000 from Jisc to develop his idea into a prototype.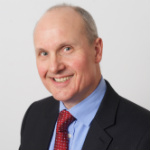 Enhancing the student journey will be the focus of today's open data mashup hosted by Universities UK. Find out more about the participants in today's event and how the open data agenda relates to higher education.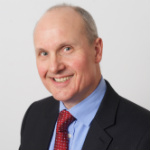 Universities UK and Jisc recently ran a challenge which invited developers to submit ideas to feed into the open data mashup challenge. Ian Powling rounds up the six finalists ahead of their final pitch on Tuesday.

Jisc is carrying out a survey to better understand the decision to share a piece of equipment and interact with equipment databases. This ten minute long survey aims to help the team behind equipment.data support institutions and to establish requirements for additional features or an improved user experience.

As Jisc launches its horizon scan project, which looks at trends in digital technology, Jisc's futurist Martin Hamilton says that cloud technology need not be costly for universities and can result in massive savings. Find out more in this podcast.

Do you have a brilliant idea for an app that uses open data sets to support university students through their learning journey? Enter the open data mashup challenge, organised by University UK, Jisc and the Open Data Institute, for the chance to participate in an immersive day exploring the value of working with open data with development support of up to £5,000 to be won.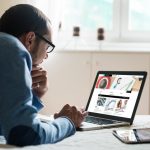 Following the shortlisting of six digital solutions for Jisc funding as part of the Summer of Student Innovation, Rosie Niven catches up with one of the 2013 winners to find out the progress of his project.

A guide providing evidence-based research from projects involving large-scale change, focusing on: organisational efficiency, the student experience, business and community engagement and environmental performance.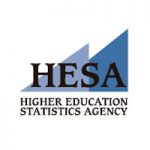 Key dates have been revealed for the roll out of the Heidi Plus data analytics service, part of the HESA and Jisc business intelligence project. A series of screen shots have also been released for the service which will be phased in from November to replace the original Heidi system.

Jisc is developing a service allowing universities that don't routinely collect and analyse learning data to begin to do so. Jisc's Phil Richards writes in Universities Business how learning analytics already offer a practical way to demonstrate student engagement and could bring more benefits in the future.