Jisc
Jisc is the not-for-profit organisation that provides digital services and solutions for the UK's higher education, further education and skills sectors. We are one of the four partners that run Efficiency Exchange. Our core activities include:
        

developing and managing shared infrastructure such as the high-speed Janet network and many shared services,

        

negotiating sector-wide deals with IT vendors and commercial publishers;

        

providing trusted advice and practical assistance.
We also operate the UK's largest cost sharing group. This alone saves its 260 members around £2m each year. In all, we save our subscribers £200m per year in cost and efficiency savings.
Further information: jisc.ac.uk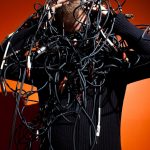 Like all service users, students have their stories of where their experience could have been improved. Jean Mutton presents some of the findings from a Jisc study seeking to identify these 'pain points'.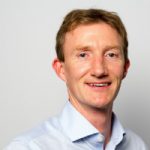 Here at Jisc, we have been helping customers protect their websites through our certificate service. The service allows customers to obtain secure socket layer (SSL) certificates which are a vital part of internet security.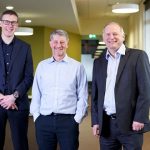 The M5 group, made up of Jisc, HESA and the QAA, recently formed to help create long term solutions to the issues being faced by universities. Dr Paul Feldman, chief executive of Jisc, explains how the partnership will work.

A web service funded by the Higher Education Funding Council for England (HEFCE) to clarify journal compliance with the Research Excellence Framework (REF), has been launched in beta form. Jisc's SHERPA REF Beta allows authors and institutions to quickly, accurately and easily check whether a journal they wish to publish in complies with open access policy for the REF.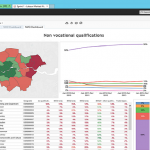 The University of East London has been using data analysis to study widening participation trends and foster collaboration with boroughs in east London. Gary Tindell explains how UEL is applying these techniques at a national level as part of the Heidi Lab project sponsored by the Higher Education Statistics Agency and Jisc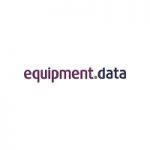 To achieve the best results from an equipment database, the quality of titles, descriptions, location and contact information has to be correct and helpful. To support this need, the equipment.data team at the University of Southampton has published a poster providing advice on appropriate content for an equipment or facility record.

Researchers are beginning to rely on cloud computing to drive breakthrough science at breakneck speeds. An agreement between Jisc and Amazon Web Services in the UK makes it possible for all scientists to have their very own supercomputers in the cloud.

Learn more about Jisc's negotiated deals to help reduce the costs of publishing open access articles. Participants will gain an improved understanding of the six different offsetting deals offered by Jisc and how the burden of managing article processing charges can be reduced.

Jisc has selected 13 institutions to pilot its research data management shared service and also announced an accompanying network to engage with interested institutions who are not part of the pilot.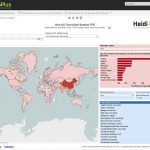 A new business intelligence service has been launched by Jisc and the Higher Education Statistics Agency (HESA) to support university staff in making the most of the data available to them. HESA's Jonathan Waller explains how it will benefit the sector.