Jisc
Jisc is the not-for-profit organisation that provides digital services and solutions for the UK's higher education, further education and skills sectors. We are one of the four partners that run Efficiency Exchange. Our core activities include:
        

developing and managing shared infrastructure such as the high-speed Janet network and many shared services,

        

negotiating sector-wide deals with IT vendors and commercial publishers;

        

providing trusted advice and practical assistance.
We also operate the UK's largest cost sharing group. This alone saves its 260 members around £2m each year. In all, we save our subscribers £200m per year in cost and efficiency savings.
Further information: jisc.ac.uk

The infrastructure provided by Jisc is saving universities £200m a year with potential for further savings through new shared services, a report reveals today.

Jisc is enabling researchers across the UK to safely and securely share health data for their collaborative research projects. The UK's research and education network Janet, provided by Jisc, is providing an efficient solution that secures the networks linking participating institutions and eliminates the need for them to develop and manage their own authentication systems.

Loughborough University's award-winning Kit-Catalogue® is an online system that can help any organisation to effectively catalogue, record and locate kit such as laboratory equipment, workshop machines, ICT and specialist tools. The aim of the Jisc-funded system is to reduce the costly duplication and double purchasing of equipment within HEIs.

Jisc has developed a shared data centre for the UK's academic research when others have tried unsuccessfully before. In this blog post, Jisc's Phil Richards explains the secret behind the project's success and shows how it is already boosting research efficiency for the founding members.

A new Jisc shared data centre housing the data of six leading UK scientific and academic organisations will enable the sharing of high volumes of data. The facility represents a significant example of asset sharing in the sector with the potential to deliver cost savings and reduce the procurement needs of institutions.

Last night Loughborough University were announced as the winners of the Departmental ICT Initiative of the Year, sponsored by Jisc, at the Times Higher Education Leadership and Management Awards 2014.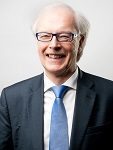 With the 'Working for a smarter, stronger sector: the 3rd annual Efficiency in HE' conference only a day away, the Efficiency Exchange asks Professor Martyn C Harrow, chief executive of Jisc, to talk about the importance of efficiency to Jisc.

The February round-up from Jisc infoNet explains how projects can benefit from the wisdom of the crowd, gives the results of the 2013 Information Legislation and Management survey, and announces that registration for the Summer of Student Innovation is now open.

Kit-Catalogue is a online database that can help universities to keep track of equipment, internal and external technology gaps and also to identify equipment sharing opportunities. Developed by Loughborough University and funded by Jisc, promotes better use of assets within and between institutions and makes them available for public and commercial application.