Universities UK
Universities UK is the voice of universities, helping to maintain the world-leading strength of the UK university sector and supporting our members – the Vice-Chancellors – to achieve their aims and objectives.We help to shape the higher education policy agenda, engaging directly with policy makers and other stakeholders.
One of our key priorities is working with our members to deliver value for money to students, government and wider society. We have set up a number of initiatives to achieve this, including the Efficiency Exchange which we created with Jisc, Hefce and the Leadership Foundation for Higher Education.
Further information: universitiesuk.ac.uk
Following Universities UK's (UUK) recent open data mashup day in partnership with Jisc and the Open Data Institute, Ian Morton of UUK reflects on how smarter use of data by universities could play a significant part in answering the objectives of the government's green paper on higher education – and also much more.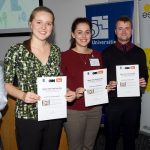 A group of graduate interns and apprentices from Student Services in the at Sheffield Hallam University's (SHU) Faculty of Development and Society were among the participants in November's Open Data Mashup Challenge. Lucy Shanks explains how the challenge will benefit their work to improve the student journey.

A graduate trainee from Lancaster University has been named the winner of a competition organised by Universities UK, in partnership with the Open Data Institute and Jisc, to design an app that uses open data to help students at key points in their learning journey. His prize is expert support worth £5,000 from Jisc to develop his idea into a prototype.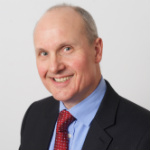 Enhancing the student journey will be the focus of today's open data mashup hosted by Universities UK. Find out more about the participants in today's event and how the open data agenda relates to higher education.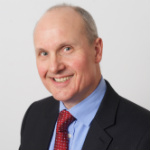 Universities UK and Jisc recently ran a challenge which invited developers to submit ideas to feed into the open data mashup challenge. Ian Powling rounds up the six finalists ahead of their final pitch on Tuesday.

Do you have a brilliant idea for an app that uses open data sets to support university students through their learning journey? Enter the open data mashup challenge, organised by University UK, Jisc and the Open Data Institute, for the chance to participate in an immersive day exploring the value of working with open data with development support of up to £5,000 to be won.

Open data's role in helping institutions and students understand more about the journey through higher education will be the main focus of a project to demonstrate the value of open data to universities, Universities UK policy researcher William Hammonds has revealed in a blogpost.

Watch leading figures in higher education offer their thoughts on the efficiency agenda in these brief interviews (above) recorded at March's 4th Annual Efficiency in Higher Education Conference.
The fourth Efficiency in Higher Education Conference on 25 March brought together some of the individuals working to make higher education more efficient and effective to share their experiences and knowledge with others. Here are some images from the day.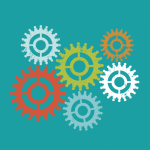 The Efficiency, Effectiveness and Value for Money report develops a new agenda for efficiency, effectiveness and value for money in higher education. It presents evidence, analysis and recommendations arising from a review of the sector led by Professor Sir Ian Diamond and coordinated by Universities UK in partnership with a wide range of sector organisations.