Universities UK
Universities UK is the voice of universities, helping to maintain the world-leading strength of the UK university sector and supporting our members – the Vice-Chancellors – to achieve their aims and objectives.We help to shape the higher education policy agenda, engaging directly with policy makers and other stakeholders.
One of our key priorities is working with our members to deliver value for money to students, government and wider society. We have set up a number of initiatives to achieve this, including the Efficiency Exchange which we created with Jisc, Hefce and the Leadership Foundation for Higher Education.
Further information: universitiesuk.ac.uk

The ODI and Universities UK have launched a project involving a group of top UK universities, the National Union of Students and Jisc to explore the opportunities open data presents the higher education sector in the UK. The launch of Creating Value from Open Data is followed by an event on 18 November at Universities UK looking at other organisations' strategies for open data.

The final report of the Higher Education efficiency review can play an important role in informing decisions at the next Spending Review, the universities minister Greg Clark MP told the Universities UK conference.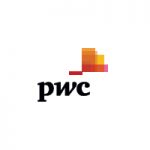 Video of presentation given by Harvey Lewis, Director of Insight and Analytics at Deloitte LLP, on 15 July 2014 as part of UUK's 'Creating value from open data' seminar series. More on
open data in higher education
.

Have you ever thought: 'I know there are smarter ways of working but I just don't have time to step back and think about them.' Or 'If only I could find case studies to build my business case for change.' Or even 'I can't keep up with all the change going on in the way that universities are run, even though I know I should.' I know you're busy, but let's take these three scenarios in turn...
How does the Swedish approach to monitoring efficiency and effectiveness in higher education differ from the UK? Andrea Amft, Max Kesselberg and Anders Viberg of the Swedish Higher Education Authority reflect on their visit to Universities UK and HESA.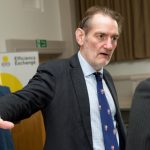 The government's grant letter to the Higher Education Funding Council for England (HEFCE) this week stressed the importance of institutions demonstrating value for money. It also announced that I've been asked to take forward further work to examine and promote efficiency in higher education. This new phase will build on the comprehensive programme of work we have already developed on operational efficiency in higher education and expand the scope.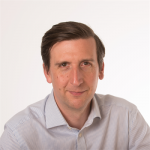 Universities tell us that that benchmarking helps them to assess their performance and makes for better decision making, says Chris Hale, Deputy Director of Policy at Universities UK, who explains how the sector is working to improve the ways that management information is shared and measured.

This conference will examine the state of play in strategic sourcing. It will demonstrate how universities can prioritise areas for change, better understand the marketplace for service providers and will offer tips for managing new relationships.
Progress report on efficiency and effectiveness in higher education - Universities UK November 2013
UCAS, Universities UK and the UK HE International Unit are offering a one-day conference on 22 October 2013 to share best practice and examine ways in which shared services can help institutions achieve their Transnational Education (TNE) goals, whilst debating the future shape of UK TNE.